This post was sponsored by Wildgrain. All opinions are my own.
Meet my Favorite Bread Subscription Box: Wildgrain
There is nothing like fresh bread, especially in the Springtime. I absolutely love having something delicious baked for as many meals as I can.
Whether that be bread, a delicious pastry or even some fresh pasta, it really makes a difference in every meal.
Wildgrain Bread Subscription Box has been the perfect solution to that and this Spring is the best time for you to try it out, too! Every package comes with fresh breads, pastas, and something sweet as well.
And they've given me a 10% off code too so be sure to use it at checkout: SOPHIA10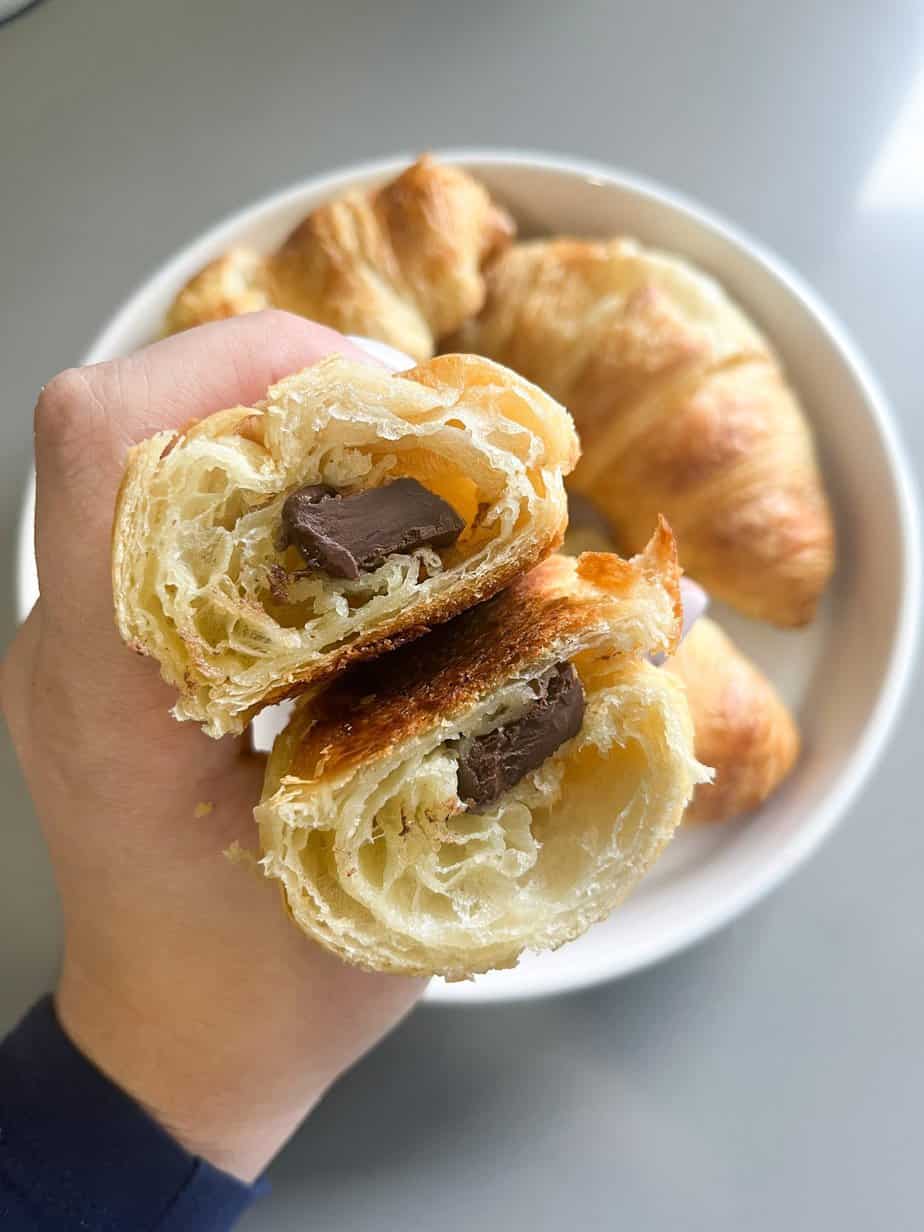 Favorite On the Go Springtime Breakfast
This month's box included some delicious sourdough rolls that were perfect for meal prepping some breakfast sandwiches. I baked them according to package directions (so easy, by the way!) and then let them cool for about 10 minutes.
During that time, I scrambled eight eggs with salt, pepper and a bit of cream. I heated that through on low heat, stirring often to make them extra fluffy.
When that was ready, I assembled my sandwiches. I sliced the rolls in half and added some eggs, a couple of strips of bacon, and a slice of cheese. I wrapped them in foil to keep warm until our final destination.
These sandwiches are perfect for morning adventures at the beach, playground or even just on our way to church. The flavor of the bread is always fresh and delicious and the kids absolutely love them.
Another perk is that you can make them early in the morning and keep them wrapped in foil in the oven at 200 degrees and everyone can have breakfast at whatever time they please. A low mess and super easy weekend meal.
Wildgrain Springtime Treats in my Box
To elevate our springtime breakfast, I also baked off some croissants and cherry hand pies. The hand pies are the perfect size for a small treat that's flavorful and delicious to accompany a savory breakfast.
I am a total croissant lover and I'm always hesitant when buying croissants from anywhere other than a French bakery, but I assure you- these are legit.
They're flaky, buttery and bake up beautifully. I love keeping these stocked for a special breakfast or an afternoon treat to go with my coffee.
For this breakfast, I wanted to make them extra special. I wanted to add a little surprise for the kiddos, so when the croissants were almost fully baked, I removed them from the oven and made a little slit on the side.
I slipped in a little piece of dark chocolate and then popped them back in the oven to finish baking. The chocolate was slightly melted and paired beautifully with the croissant. The kids LOVED it.
Wildgrain Promos This Spring
I'm so excited that Wildgrain is continuing their FREE CROISSANT promo for any new sign ups!
When you sign up for your first box, you will get a batch of croissants included for free. And let me tell you, they are worth it!
Wildgrain has been absolutely worth it for our family. I always have a fresh loaf of bread ready to bake or a little treat hiding out in the freezer for a fun surprise. Everything tastes fresh, delicious and homemade.
Check out this month's Bread Subscription Box and get some fresh breads, pasta and pastries for your springtime adventures!
Don't forget to use my code SOPHIA10 for an extra 10% off your first box!
I hope you truly enjoy these as much as I do!