A Simple 3 Ingredient Strawberry Jam
Yes please! With Memorial Day being on Monday, summer is basically here and I am ALL ABOUT that strawberry life. Anything easy and simple to make is best: strawberry smoothies, popsicles, ice cream and now 3 INGREDIENT JAM!
Guys this one is seriously so easy! My mom and I were working on a recipe for strawberry muffins recently and we threw in some chopped strawberries.
As we looked at the batter, we wanted it to really have a richer strawberry flavor along with some color. After a bit of experimenting, we decided to go with strawberry jam!
We often make a simple chunky strawberry sauce to go over my cheesecake (if you don't like fresh strawberries). We decided to start that sauce, but let it simmer longer to allow the strawberries to soften even more and become thick.
We didn't have pectin (because really, who keeps that stocked all the time?) so we relied on cornstarch to thicken it and it worked beautifully!
We swirled it into the muffins and suddenly that batter was beautiful! (The muffin recipe is coming next week!). We knew we had a winner!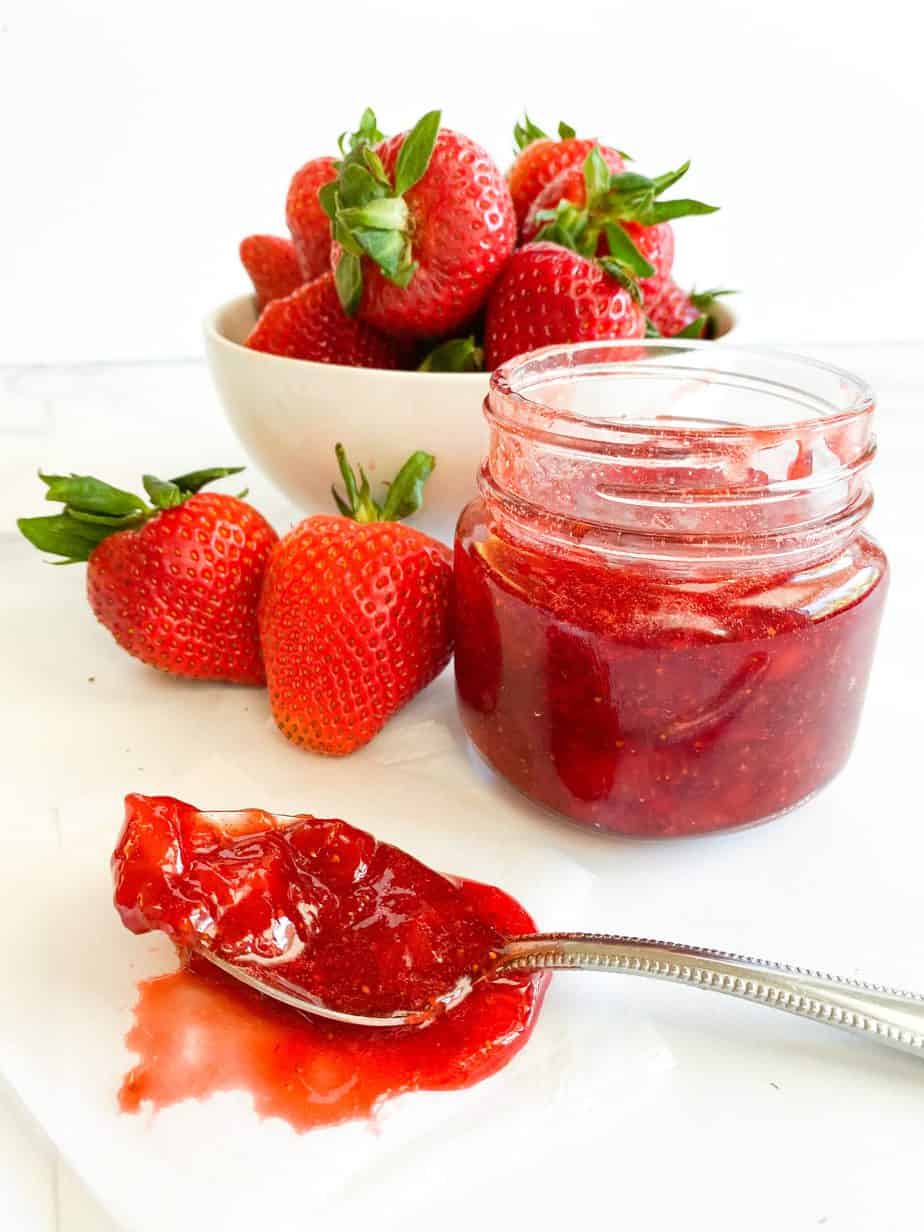 How is this Strawberry Jam so simple?
Well, as the title states, it only has 3 ingredients (that you may already have!):
~Strawberries
~Sugar
~Lemon Juice
Yep, that's all! It's simple, easy and awesome, yay!!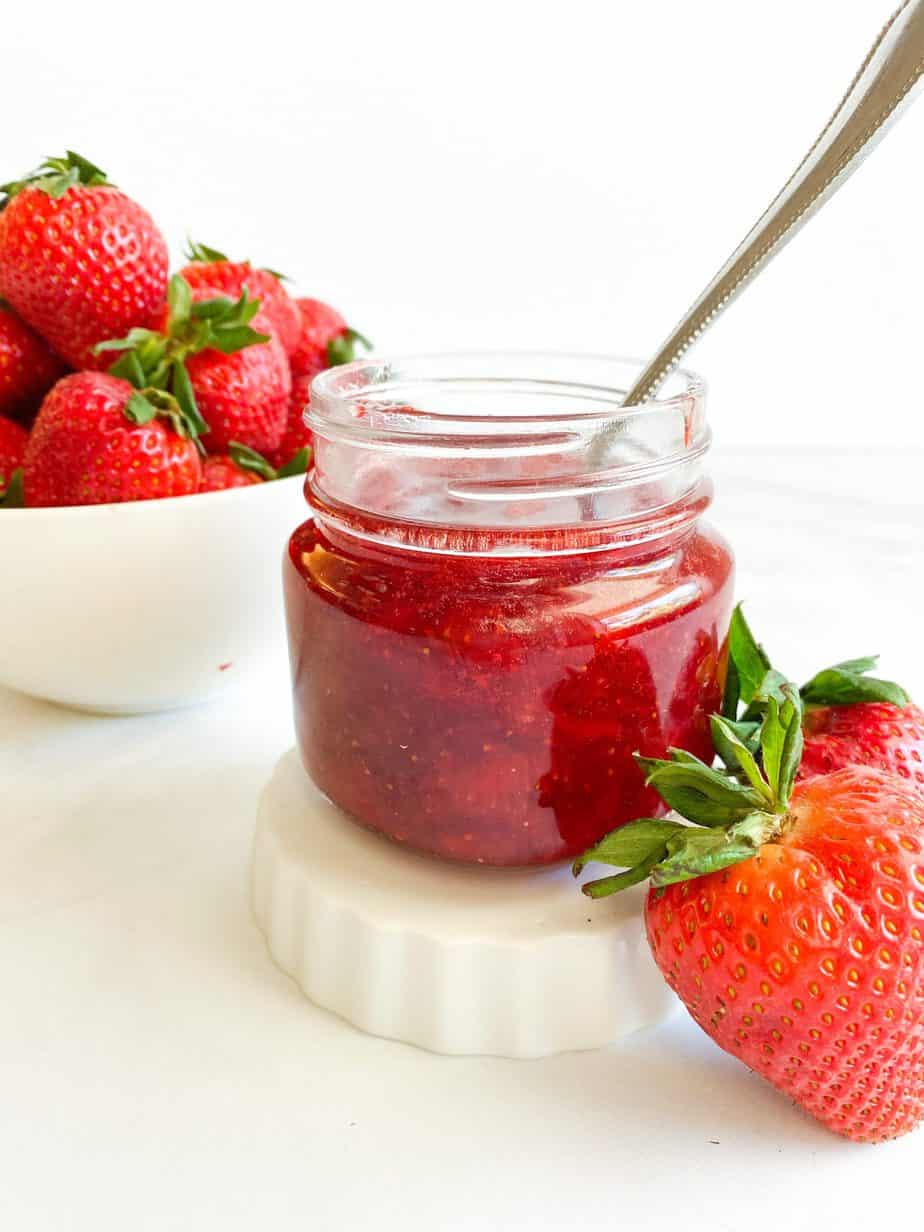 Here's a quick tip for jam making:
Place a small glass dish in the freezer to use to test your jam. If you place a tablespoon of jam on a cold plate, it shouldn't run. That's how you know it's ready.
If it runs off the plate, keep cooking that jam!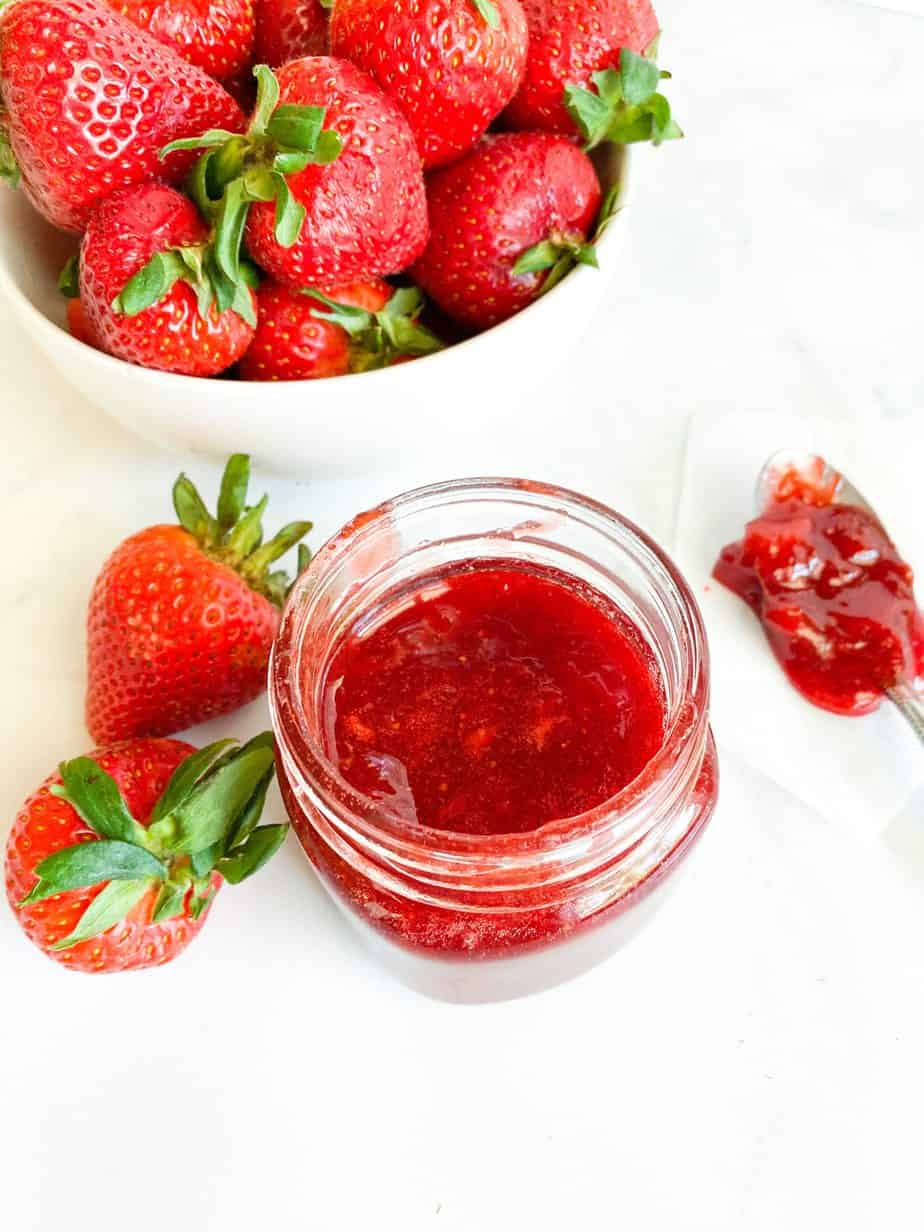 If you plan to can your strawberry jam:
Place the mason jar and lid that you plan to use (8 oz should be fine!) in a pot of boiling water. Make sure there's enough water to cover the whole jar and lid so it's submerged. Once the water is boiling with the jar in it, just leave it there until you're ready to transfer your jam.
Once your jam is ready, remove the jar and lid from the water and drain out all the water (don't actually dry it off, just let whatever is in the jar to come out). Leave the water boiling still.
Transfer the jam into the jar. Wipe the extra jam off the rim and anywhere the lid will come in contact with. Add the lid using an oven mitt to be careful not to burn yourself.
Place the sealed jar back into the boiling water. Let it continue to boil for 15 minutes, ensuring the entire jar remains covered in water at all times.
Remove from the water and let it dry for 18-24 hours. Once cooled, press down on the lid. If it stays down, it's sealed and you can keep that jam in a cool, dry place for up to 18 months!
If the seal didn't work, place in the fridge and use within one month.
If you make this recipe, tag me on Instagram. I'd love to see it and share over there! :)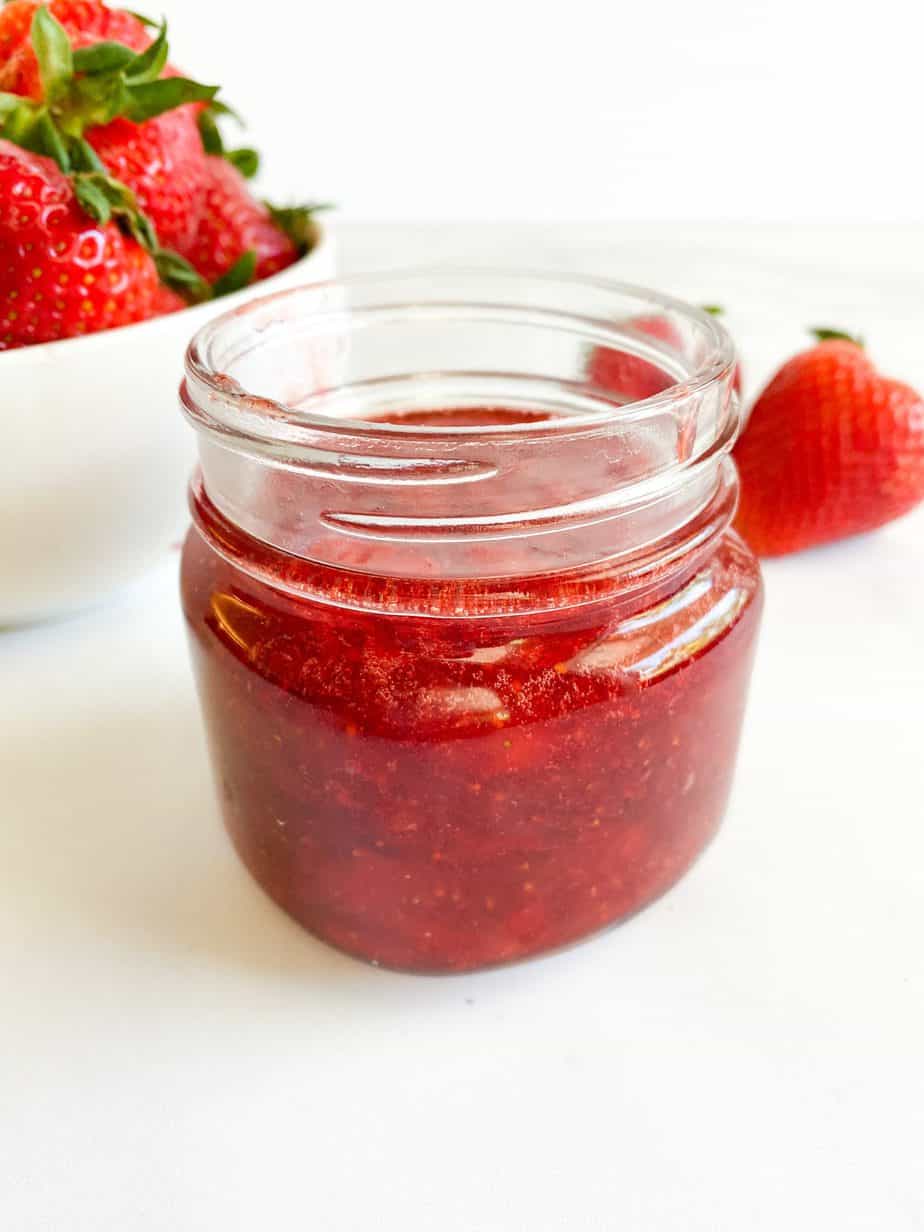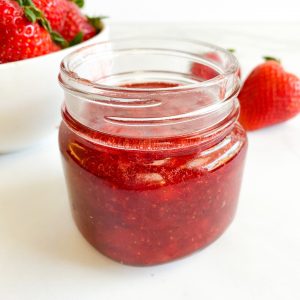 3 Ingredient Simple Strawberry Jam (without pectin)
An easy 3 ingredient strawberry jam you can make at home to go on your toast, on muffins, in cake batters, and pancakes. The options are endless with this delicious jam!
Ingredients
2

cups

fresh strawberries

3/4

cup

granulated sugar

1

tablespoon

lemon juice
Instructions
Place a small dish in the freezer for testing your jam once it's done.

In a large deep skilled or saucepan, add all of your ingredients. Bring to a full boil stirring often. Keep boiling and stirring until it thickens (about 10 minutes or so).

When you think you have the right consistency, remove the plate from the freezer and add a small spoonful of the jam on the plate. Let it sit there for 30 seconds and then tilt it over your saucepan/skillet. If it slides off right away, or just seems too thin, keep boiling and stirring 2 minutes at a time until it becomes your desired consistency. Once it moves slowly or drizzles off your spoon really slowly, it's ready!

Transfer to a heat proof container (a mason jar is excellent for this!). Cool to room temperature and then place in the refrigerator. Use within 1 month.

Enjoy!
If you liked this fruity recipe, try these!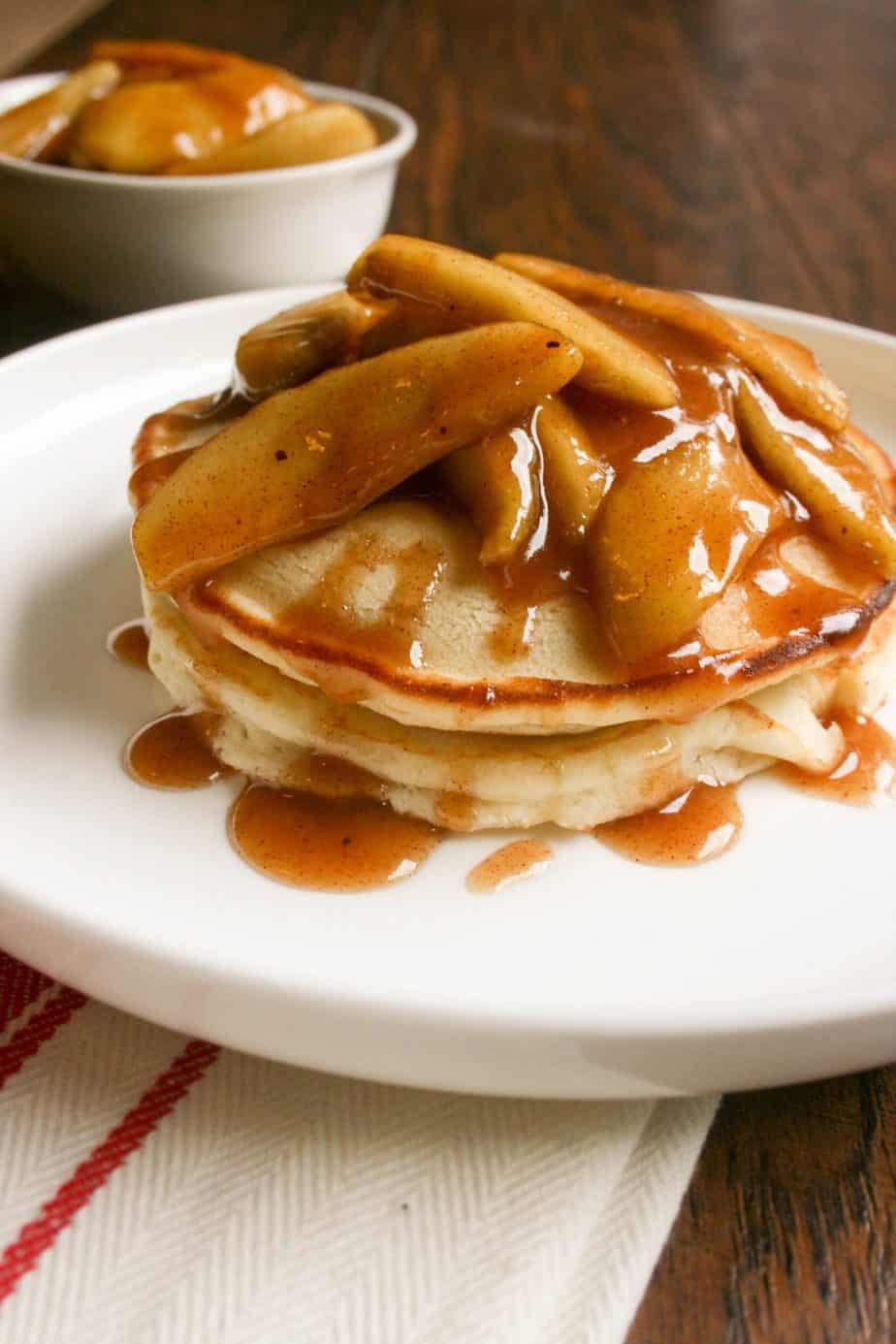 3 Ingredient Strawberry Jam