After Grace turned 1, we got the go ahead from her pediatrician to eat anything she'd like! On a typical morning, Grace eats one scrambled egg, a piece of toast with cream cheese and a slice of cheese. After that, I'll feed her a serving of yogurt.
For a while, I've been wanting to switch things up for her. First, oatmeal came to mind. But honestly, she enjoys using her hands or a fork to eat her breakfast (aside from the yogurt I'll feed her).
After scrolling through Pinterest a bit, baked oatmeal cups stuck out a few times! I didn't have all the ingredients on hand for the recipe I found online. I try not to let that stop me though and attempted to create my own!
What's in these Baked Oatmeal Cups, you ask?
These are sweetened with honey instead of sugar. If you're feeding these to a baby, remember they shouldn't have honey until they are 1!
These are not just baby food, though. I thoroughly enjoyed them as well!
The batter I prepared made 9 muffins. I made 3 different kinds with the same batter: 3 plain, 3 with glazed pecans and 3 with blueberries.
I just threw in a handful of frozen blueberries and they softened as they cooked. No prep work involved!
Mine did dye the batter a bit , but I'm sure if you used fresh, that wouldn't happen.
This was an easy recipe I baked up in 20 minutes. So easy to bake in the morning! But if you want to make a batch and freeze them, you can do that, too!
I just popped one in the microwave for her this morning. 2 minutes and it's just like new!
Here's the recipe, and as always, be sure to let me know if you try it!
Baked Oatmeal Cups
Ingredients
3/4

cup

whole milk

or any other milk

1

large egg

3-4

tablespoons

of honey

depends on how sweet you like them

2

teaspoons

melted coconut oil

1/2

tsp

vanilla extract

1/2

tsp

baking powder

1/2

tsp.

ground cinnamon

1/2

tsp.

kosher salt

1 3/4

cups

old fashioned rolled oats

optional: blueberries

nuts, raisins
Instructions
Preheat the oven to 350 degrees F.  Grease a muffin tin or add silicone liners (paper will make them stick).

In a medium bowl, whisk the egg and milk.  

Add the rest of the ingredients and whisk until fully combined.

Pour into muffin tin.  Add any toppings if you'd like.

Bake for 20-23 minutes or until the edges come together and are golden brown.

Let them rest for 10 minutes or so, drizzle with honey and serve!
Notes
Freeze these in a Ziploc bag.  Just pop them in the microwave for 2 minutes, let it rest for 1 more minute and serve!
Easily double or triple this recipe! It works perfectly :)
If you enjoyed this recipe, be sure to check out these favorites: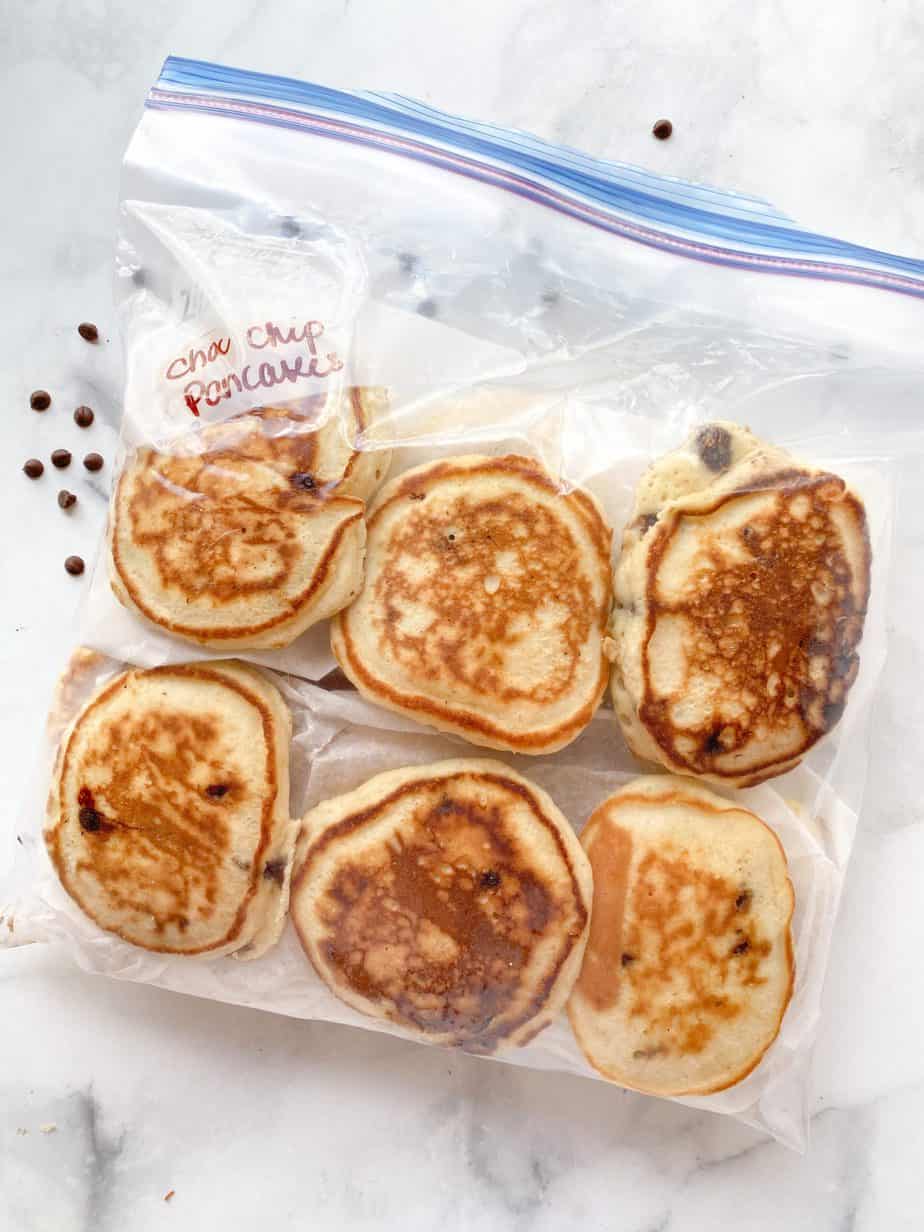 Small Batch Mini Chocolate Chip Pancakes