This post may contain affiliate links. If you choose to purchase anything through these links, know the products come at no extra cost to you. I greatly appreciate you supporting my blog and family!
Did anyone say Fluffy Pancakes?
Yep, you heard it here first… these are THE Fluffiest Pancakes for 2! I wrote this post a veryyyy long time ago and it went crazy on Pinterest. Old photography was not a problem here. People tried this recipe and loved it!
It truly is such an easy recipe! I decided to come back and update it a bit and will keep doing that if it helps y'all make better pancakes!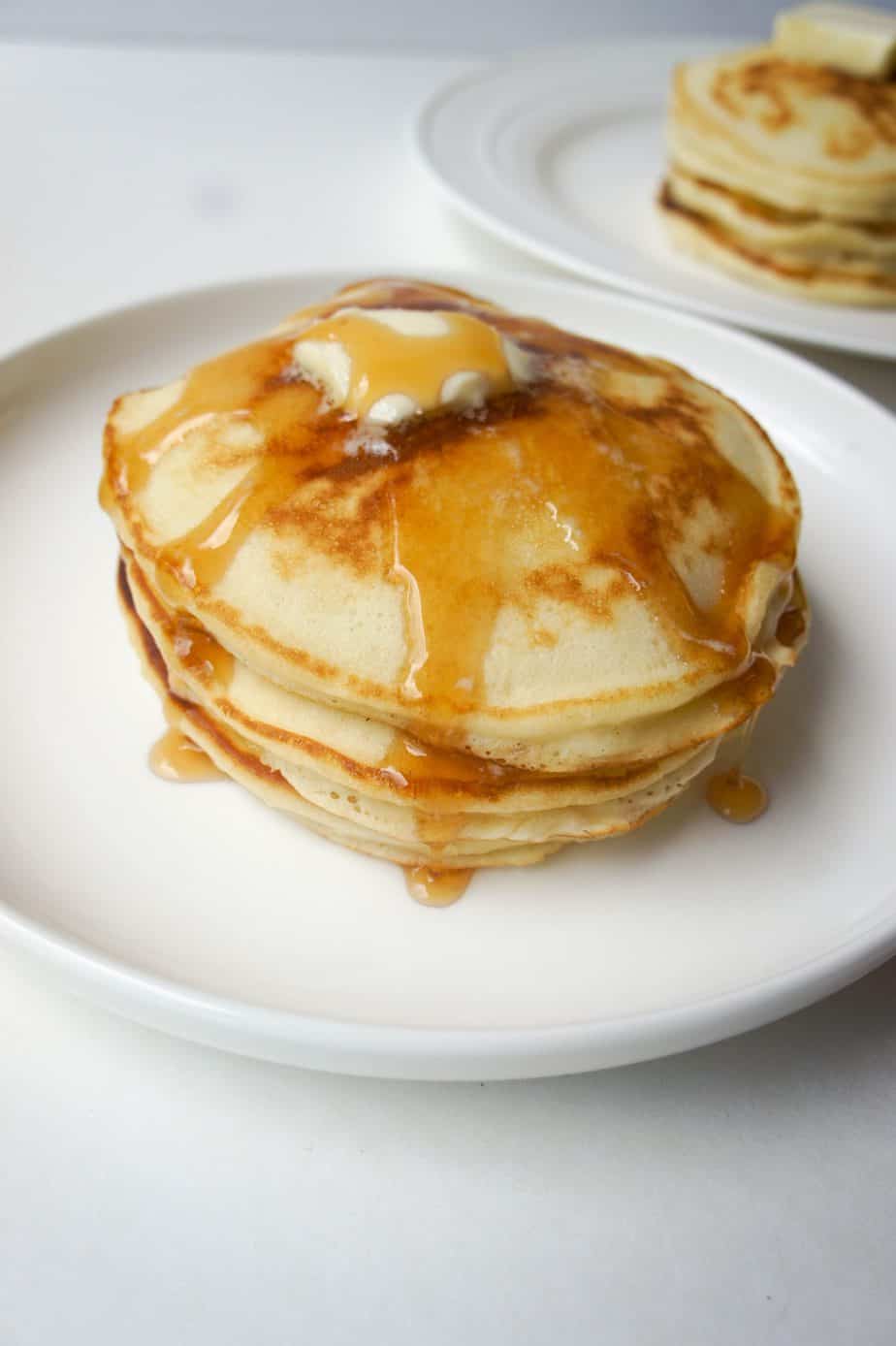 It's made with a few pantry ingredients and in small quantities. It's perfect for brunch for two, or just eat one stack and freeze the rest for a future breakfast. I do that quite often actually.
Better yet, I now add chocolate chips to these and make small pancakes and freeze a big batch. Grace eats one every morning with her breakfast. I just pop one in the microwave for 15-20 seconds and it's good to go! She absolutely loves them!
Here's what they look like: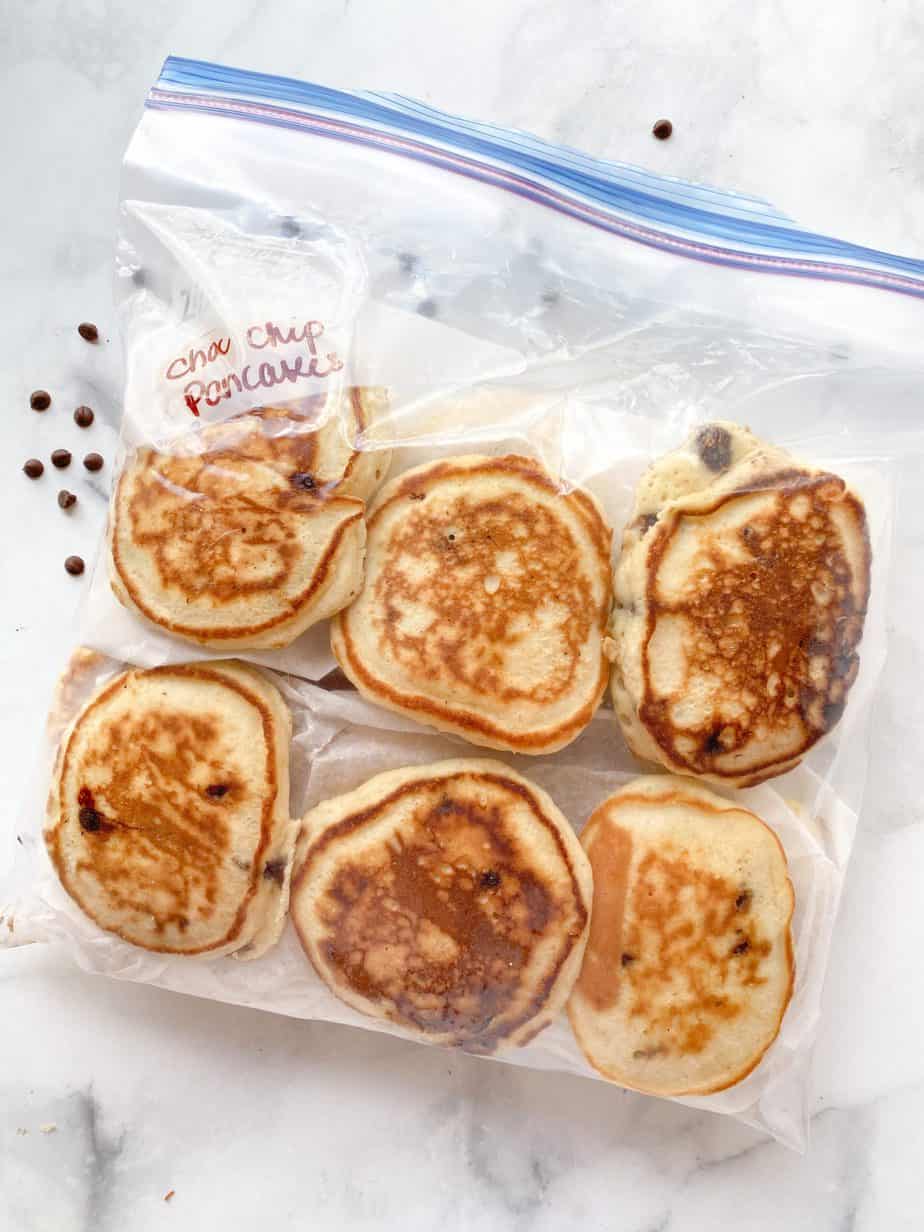 For some more fun add-ins we've tried:
mini marshmallows,
chopped up Reese's peanut butter cups
M&M's
white chocolate chips
sprinkles
pecans
The original Fluffiest Pancakes for 2 Post:
Mikey and I love to go out to brunch. We like to find all the little spots in Miami and try a new place once a week or so. Sometimes they're sit down restaurants and other times they are bakery type places where you grab your food and go.
It has definitely been fun discovering our favorite places in the city! I wrote a post that I try to update regularly about our favorite Miami brunch spots. Check it out here!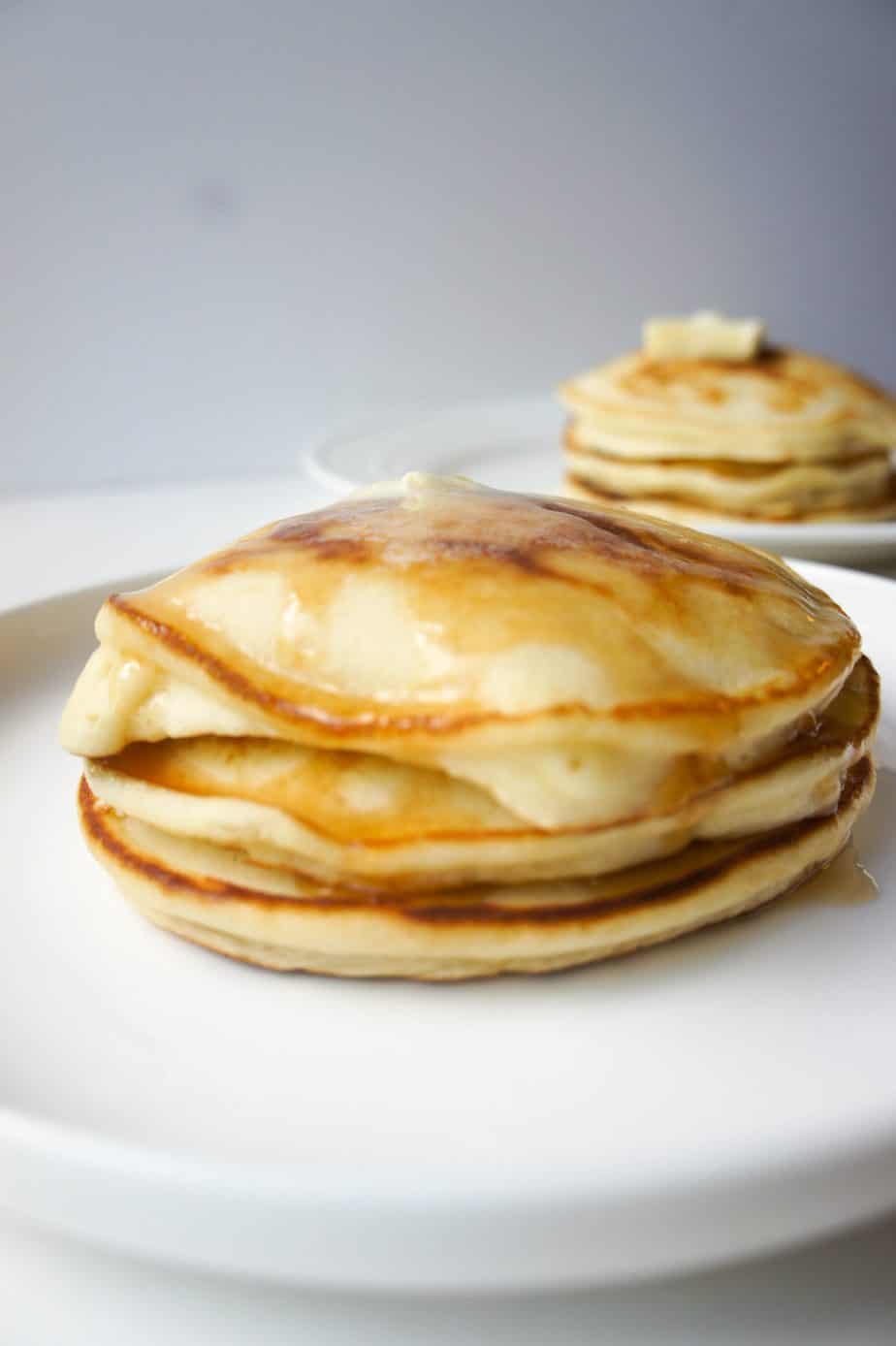 Mikey loves the savory breakfasts, but my favorite are the sweets. Waffles, pancakes, french toast, crepes…I love them all! And I love narrowing down which restaurants have the best of each.
A restaurant down here that I think has the best pancakes in town is Chuck Wagon. They are huge, fluffy pancakes. None of these boxed, thin pancakes. They are perfect.
They are made in a cast iron skillet (I asked!) and it makes allllll the difference. I purchased my own cast iron skillet just for these and they turn out so much better than a classic pan!
Load that baby up with butter, add your batter and let that cast iron create the perfect texture on your pancakes. You can seriously taste and feel the difference.
In case you're in the market for a cast iron skillet, here's the one I have and LOVE (bonus: it's under $15!). You can do SO much with a cast iron skillet in the kitchen. Definitely a staple piece for me.
Since having those amazing pancakes at one of my favorite breakfast spots around here, I've been working on creating a recipe to get the same results at home. And here is my recipe for pancakes for 2 (or 1 one with leftovers…or no leftovers, I won't tell :p).
Now I can make the buttery, fluffy and airy pancakes from Chuck Wagon right at home whenever I want. And the best part, these are The Fluffiest Pancakes for 2 I've ever tried! That's a win! ;)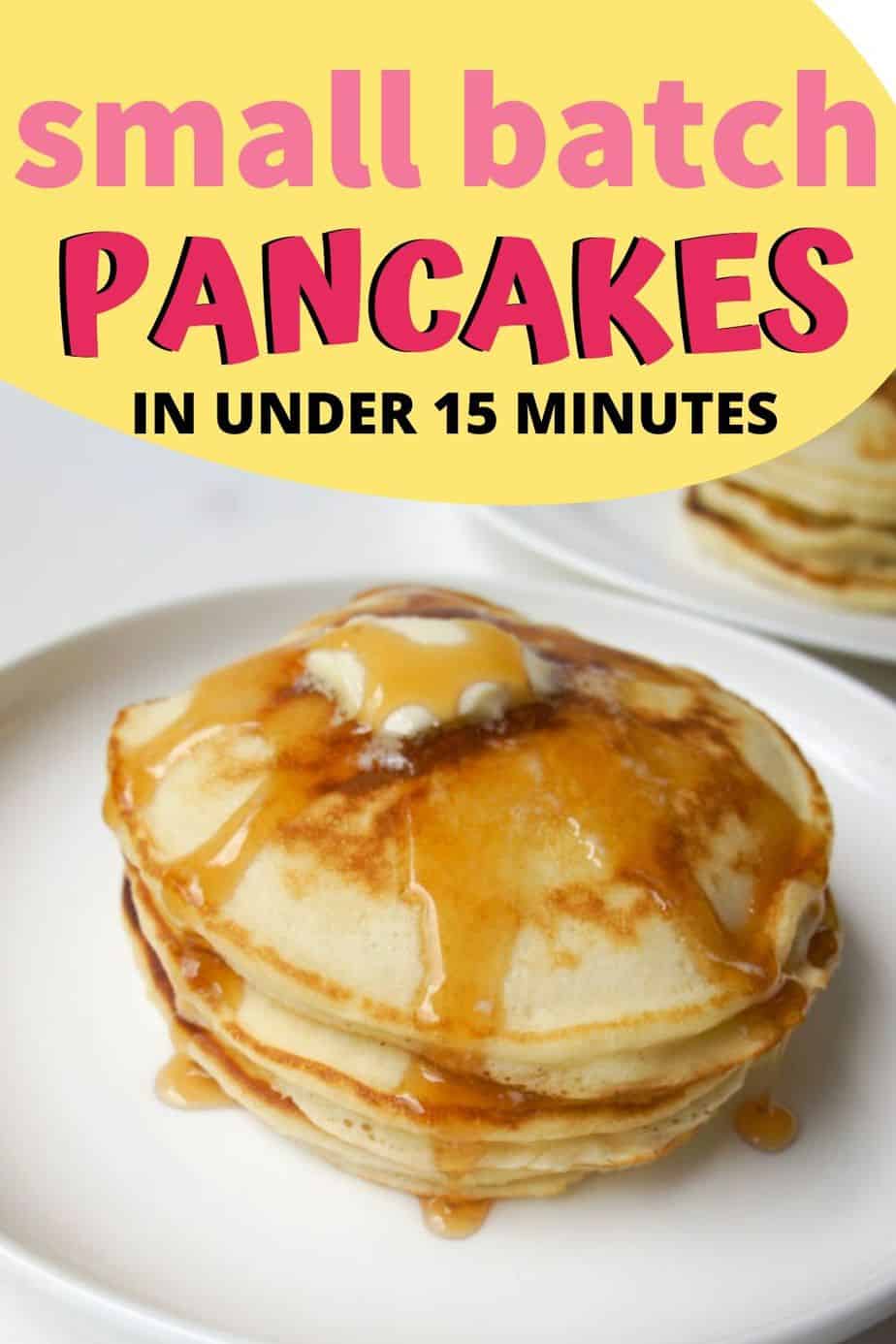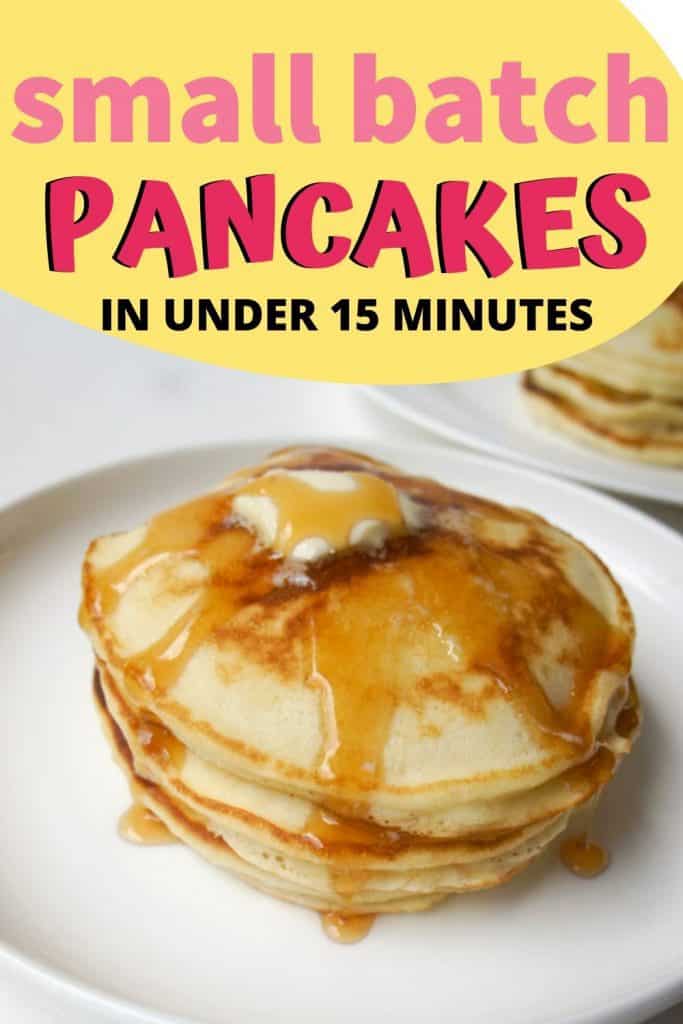 If you make these pancakes, be sure to tag me on Instagram or use the hashtag #toeatdrinkandbemarried. I'd love to see them and share! :)
The Fluffiest Pancakes For 2
If you're looking for a quick, yet totally delicious breakfast for 2, this is your recipe!
Ingredients
1

cup

all-purpose flour

1

teaspoon

baking powder

1/4

teaspoon

salt

1

tablespoon

of sugar

1

egg

3/4

cup

milk

1/2

tsp.

vanilla extract

1

tablespoon

melted butter

butter for the pan
Instructions
In a large bowl, whisk together the flour, baking power, sugar and salt.

In another bowl, whisk the milk, egg, vanilla extract, and melted butter.

Pour the wet ingredients into the dry and give it a good whisk until just combined. (if the batter seems too thick, you can add a bit more milk…but remember, thick batter, means thick pancakes!)

Melt a bit of butter in a large cast iron skillet, griddle or pan over medium high heat.  Ladle about 1/2-3/4 cup (or use

the blue scoop

from this set…it's my favorite for many things!) of batter into the pan.  Cook just until it begins bubbling on the surface, and then flip the pancake. Once cooked, set aside, repeat with the rest of the batter.
Looking for another delicious breakfast?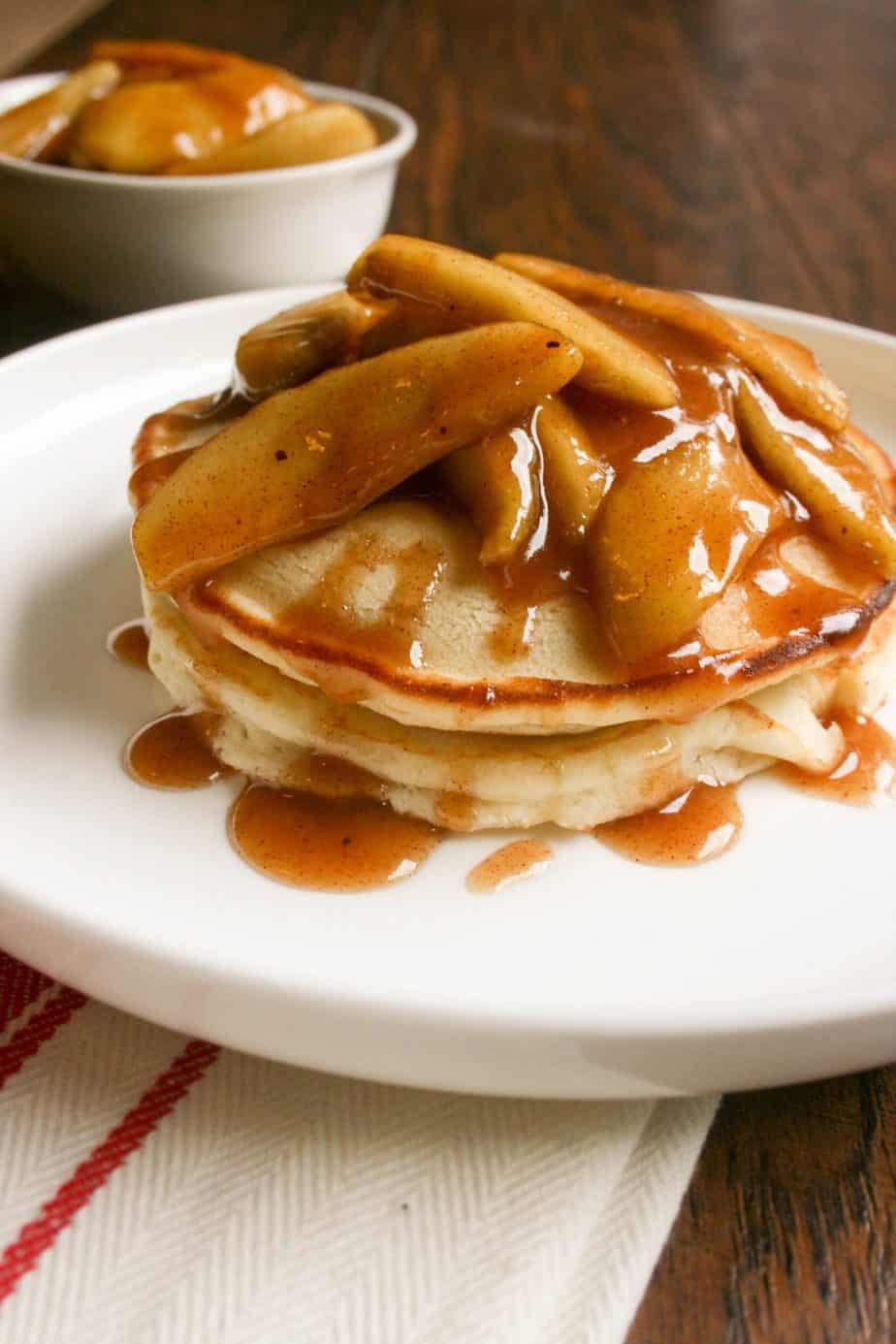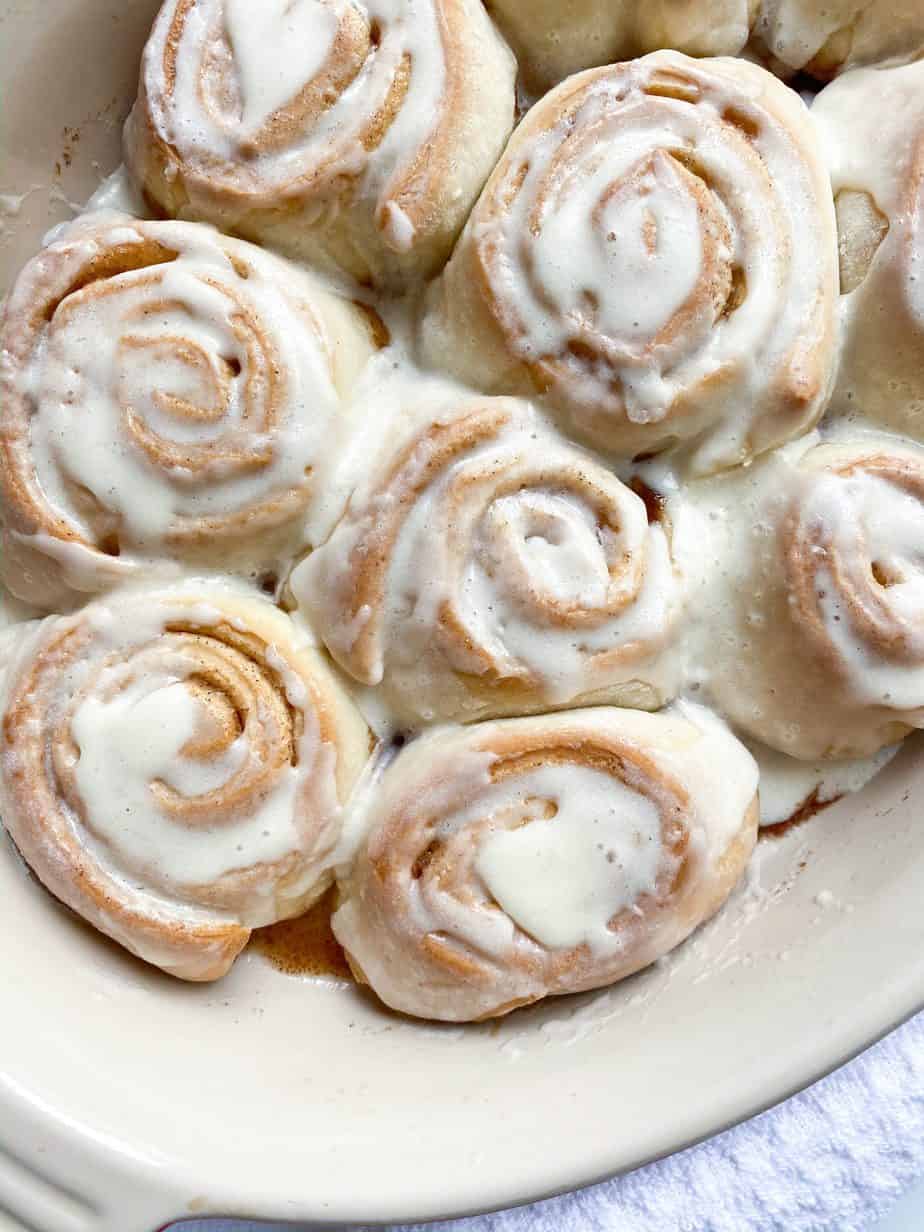 The Fluffiest Pancakes for 2