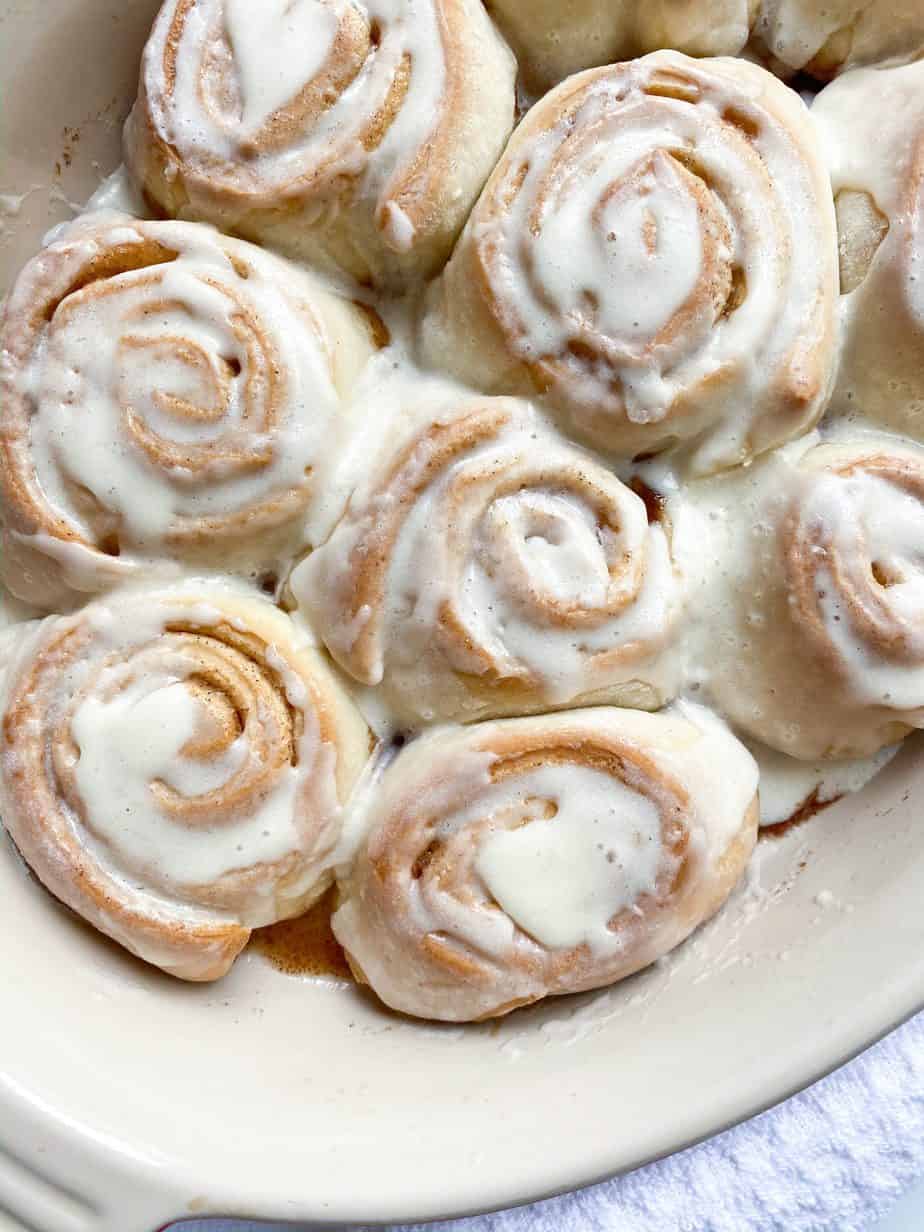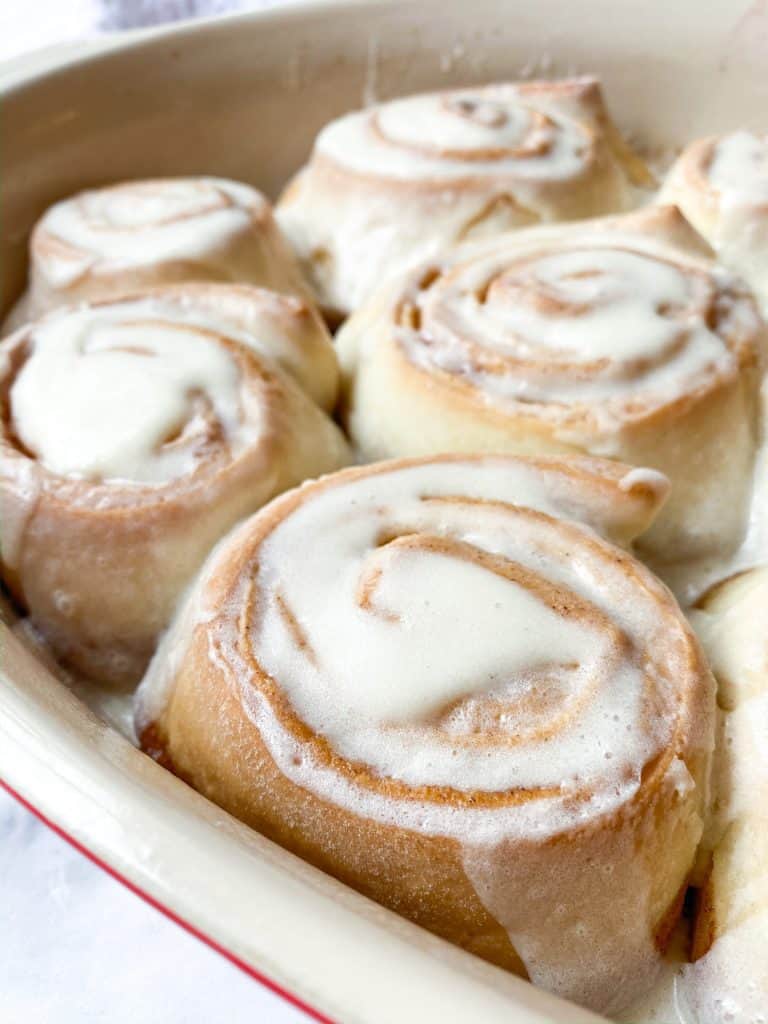 Cinnamon rolls? Specifically 1 Hour Cinnamon rolls?
Yepppp, it's true! You can get some quality cinnamon rolls in one hour or less. I feel like shouting it out: 1 Hour Cinnamon Rolls for all!
You know how hard it has been to find a cinnamon roll recipe that does not require 194812 million hours of rising? Well let's just say I never actually found it. I took inspiration from other recipes and tweaked and redid some things until I made a batch of cinnamon rolls that were 1) easy 2) quick to rise and 3) the best I've ever tasted. Seriously, these are amazing!
How do you like your cinnamon rolls? Gooey? A little toasty? Lots of glaze or just a drizzle? I personally like them a little on the toasty side with a whole lot of glaze over them. I mean, drown the cinnamon roll, I won't complain!
The best part about this recipe is that you can do either! You can under bake them for a tiny bit and get a gooey center, or you can bake them a little over to get those toasty top edges that have a slight crunch. Seriously, this is the most versatile cinnamon roll recipe I have ever tried!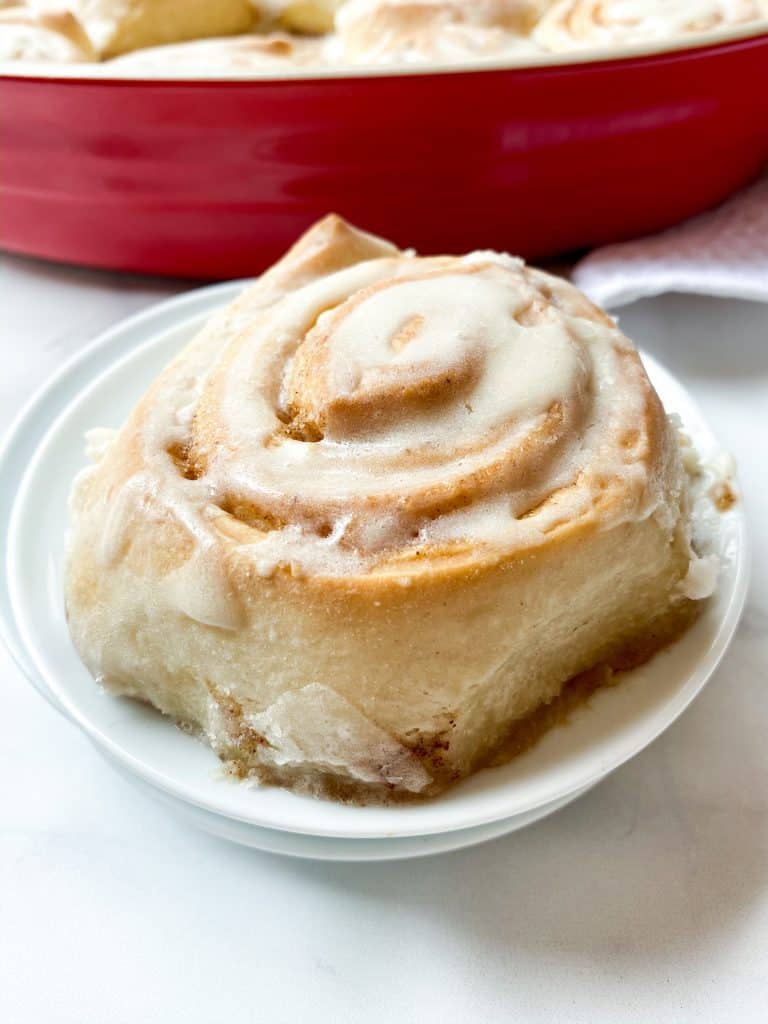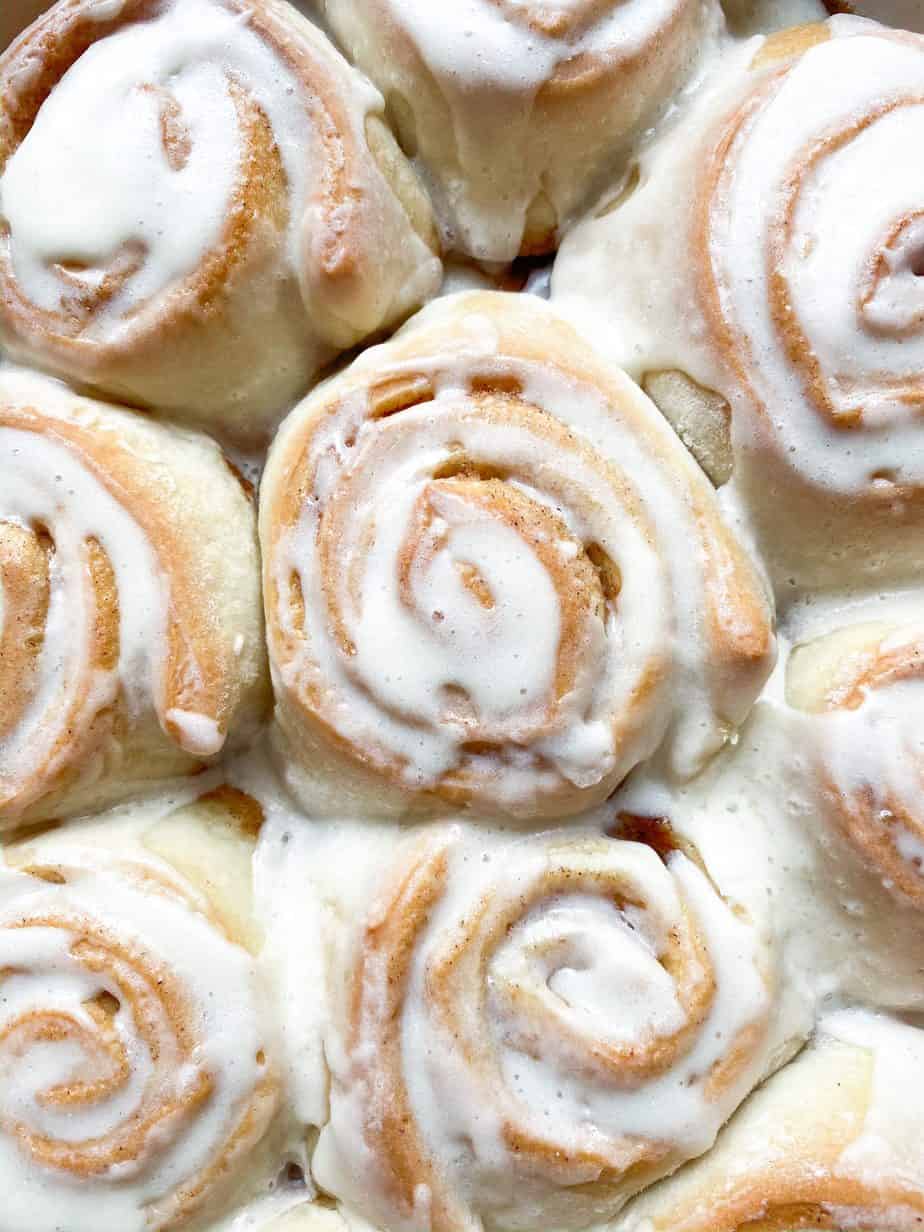 Perfect for Easter, Thanksgiving or Christmas brunch…
I finally perfected this one right before Christmas last year! We loved it so much, we had it on Christmas morning. SO GOOD! You can also prep them the night before and let them sit in the fridge overnight. Fair warning: they don't puff up as beautifully if they're in the fridge overnight. However, if you don't care so much about looks and only the taste, I can assure you they're just as good whether they've risen for 1 hour or 12!
I can't wait to make this recipe again throughout the Thanksgiving and Christmas season this year. Nothing sounds cozier to me than a Saturday morning Hallmark Christmas movie with a cinnamon roll and hot chocolate. Mmm…
If you make these, please let me know how it went! I'd love to see a pic. Feel free to comment below or tag me on Instagram!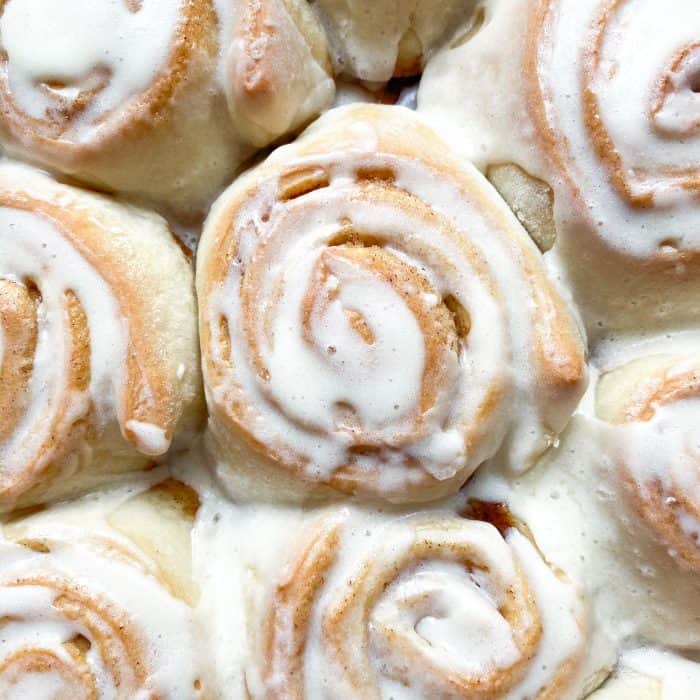 1 Hour Cinnamon Rolls
Ingredients
Dough:
1/3

cup

water

1

tablespoon

active dry yeast

1

tablespoon

honey

1/4

cup

butter

melted

1/4

cup

milk

tepid or slightly warmed

1/4

cup

granulated sugar

1/4

tsp.

salt

2 to 2.5

cups

flour

more or less as needed
Filling:
5

tablespoons

butter

softened

1/3

cup

granulated sugar

1/3

cup

brown sugar

2

tablespoons

ground cinnamon
Glaze:
1/4

cup

butter

softened

1.5-2

cups

powdered sugar

depending on how thick you like your glaze.

1/2

teaspoon

vanilla

1

tablespoon

milk
Instructions
In a small bowl, add the water, yeast and honey. Stir a bit and cover with a towel. Let it sit for 5 minutes to proof the yeast.

In the bowl of a stand mixer, stir together the butter, milk, sugar and salt. Add the yeast mixture and stir just until combined. Add the flour one up at a time up to 2 cups. If the dough is still extremely sticky and doesn't hold together, add 1/4 cup at a time until it holds together. Knead for 1-2 minutes with a dough hook or by hand. If the dough still falls apart, you can add a bit more flour.

Once dough has come together well and is kneaded, cover the bowl with greased plastic wrap and place in a warm area of your kitchen. Maybe even on the oven that has been turned on. Let dough rise for about 20 minutes.

While the dough rises, combine the filling ingredients in a small bowl, mixing until smooth (you can also use a hand mixer if you'd like).

Preheat oven to 350 degrees and butter a pie dish. Set aside.

After the dough has risen, flip to a floured surface and punch down. Form a rectangle with the dough that is approximately 10-12 inches. Spread filling all over the dough, all the way out to the edges. Roll it up tightly and then cut into one inch pieces with a very sharp knife or unflavored dental floss.

Lay the pieces evenly spread out on the buttered pie dish, with rolls about 1 inch apart. Let them rise for another 10-15 minutes. During this time, combine all the glaze ingredients.

Bake for 18-22 minutes or until doubled in size and beginning to turn golden. Remove from oven and allow to cool in dish. Once cooled, but still a bit warm, frost those cinnamon rolls all over! This is the best part so use it all up!

Enjoy!
Notes
Reheat rolls in the microwave for 15 seconds.
To make the overnight version: Once rolled out on the baking dish, let it rise for 25 minutes, then cover tightly with greased foil. Refrigerate overnight for up to 12 hours. In the morning, allow them to thaw for 1.5-2 hours before baking. Bake as directed and frost!
If you enjoyed this breakfast, feel free to try these: