Yep, you read that right.
For months, I've been trying to curate the perfect chocolate chip muffin recipe.  I just want something that is moist and light, with a good amount of mini chocolate chips.  In my search for that, I decided to give double chocolate chip muffins a try.  These were the opposite…dense, chewy and loaded with chocolate chunks.  Then I decided to make one more change to make them completely indulgent…add Nutella.  I present to you Nutella Stuffed Double Dark Chocolate Chip Muffins.  That's a mouthful.  Like these muffins.
These are big bakery style breakfast muffins.  Think of it more like your favorite chocolate cake that just got updated.  They are loaded with chocolate, and have a good amount of Nutella thoughtfully placed-ahem, stuffed- right in the center.  They are a delectable treat and I assure you, it will be hard to stop at just one.
A fun challenge with these… take a big bite and say "Nutella Stuffed Double Dark Chocolate Chip Muffins" three times fast!  These are my type of challenges!
The Inspiration…
Just last week, we were on Sanibel Island and we decided to try the Sanibel Bean.  It is a breakfast and lunch spot with a large coffee selection.  We loved how many options they had, but more than that, the amount of sweets and treats they had.  At the time we went, there was a large display full of muffins.  There were apple streudel muffins, key lime muffins and other sorts of delicious pastries.  A double chocolate chip muffin caught my eye and I knew I could make that even better with Nutella at home.
And that's how this muffin was born.  A lot of my recipes are inspiration from other foods I've enjoyed and I love to come up with a unique twist or idea for it.  This is no exception.
Get to baking, because you're going to want this for breakfast tomorrow!  Wait til your family gets ahold of these…everyone's going to be screaming Nutella Stuffed Double Dark Chocolate Chip Muffins from the rooftop…if they can get it straight!
If you make this recipe, be sure to tag me on Instagram or Insta stories.  I'd love to see and re-post you! 🙂 #toeatdrinkandbemarried and @toeatdrinkandbemarried
---
[recipe title="Nutella Stuffed Double Dark Chocolate Chip Muffins" servings="12 large muffins" time="30 minutes"]
[recipe-ingredients]
2.5

 cups

 

all-purpose flour

1/2

 

cup dark

 

cocoa powder

 

(I use Hershey's)

3/4

 

cup

 sugar

2

 

teaspoons

 

baking powder

1/2

 

teaspoon

 

baking soda

1/4

 

teaspoon

 

salt

1

 

large egg

1

 

cup

 

buttermilk

1/2

 

cup

 

vegetable oil

1.5

 

teaspoons

 

vanilla extract

1/2 cup milk chocolate chips

 (minis or chunks)
1/2 cup dark chocolate chips (minis or chunks)
Nutella to taste (about 1 teaspoon per muffin)
[/recipe-ingredients]

[recipe-directions]
Preheat oven to 400 degrees F.  Grease a one regular sized muffin tin or one mini muffin tin.
Whisk together the dry ingredients (flour, cocoa, sugar, baking powder, baking soda, salt).  Set aside.
In a separate bowl, whisk the wet ingredients until combined.  Pour into dry ingredients and whisk until just smooth.
Add in chocolate chips and stir until evenly spread out.
Using a muffin scoop, pour into tin only filling about halfway.  Place about one teaspoon of Nutella in the center of each muffin and then use remaining batter to cover it.  You can also add a few more chocolate chips over the top if you'd like.
Bake for 15-18 minutes or until toothpick inserted comes out clean.  Another way to test it is by gently poking the muffin.  If it bounces back, it's ready!
Allow to cool for 5 minutes in pan, then remove and allow to cool completely on a wire rack…or enjoy while warm with a scoop of ice cream. Both ways are great!
[/recipe-directions]
Tip: If you're out of buttermilk (or are like me and don't usually buy any!), you can make your own! Just combine one cup of milk with 1 tsp or lemon juice or white vinegar.  Let stand for 10 minutes (it will begin to curdle) and you are ready to go!
[/recipe]
---
Looking for some more Nutella Desserts?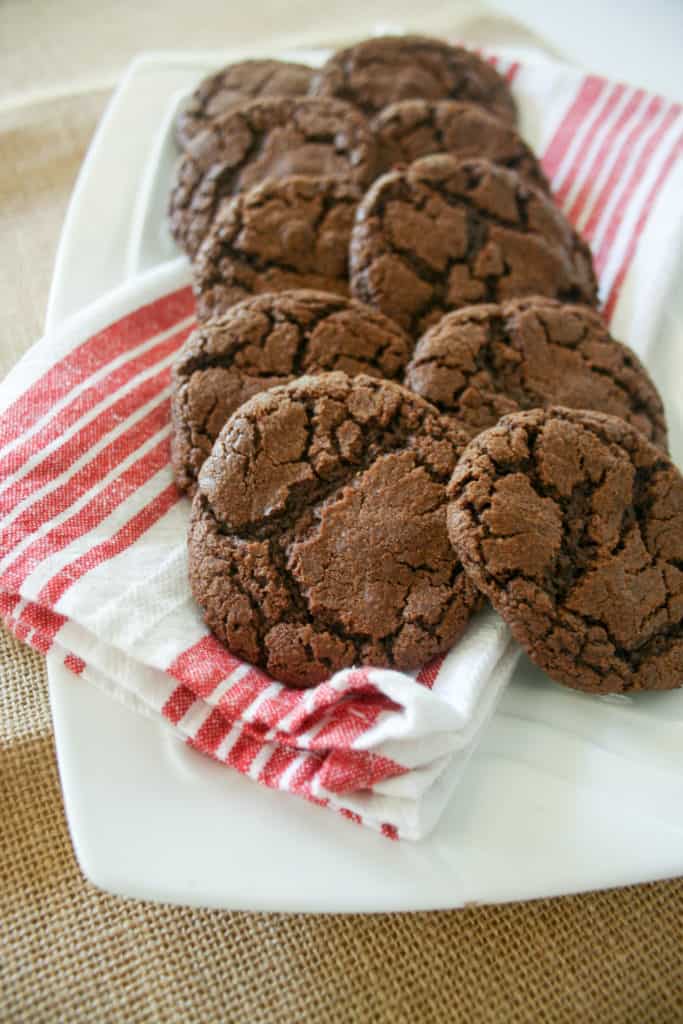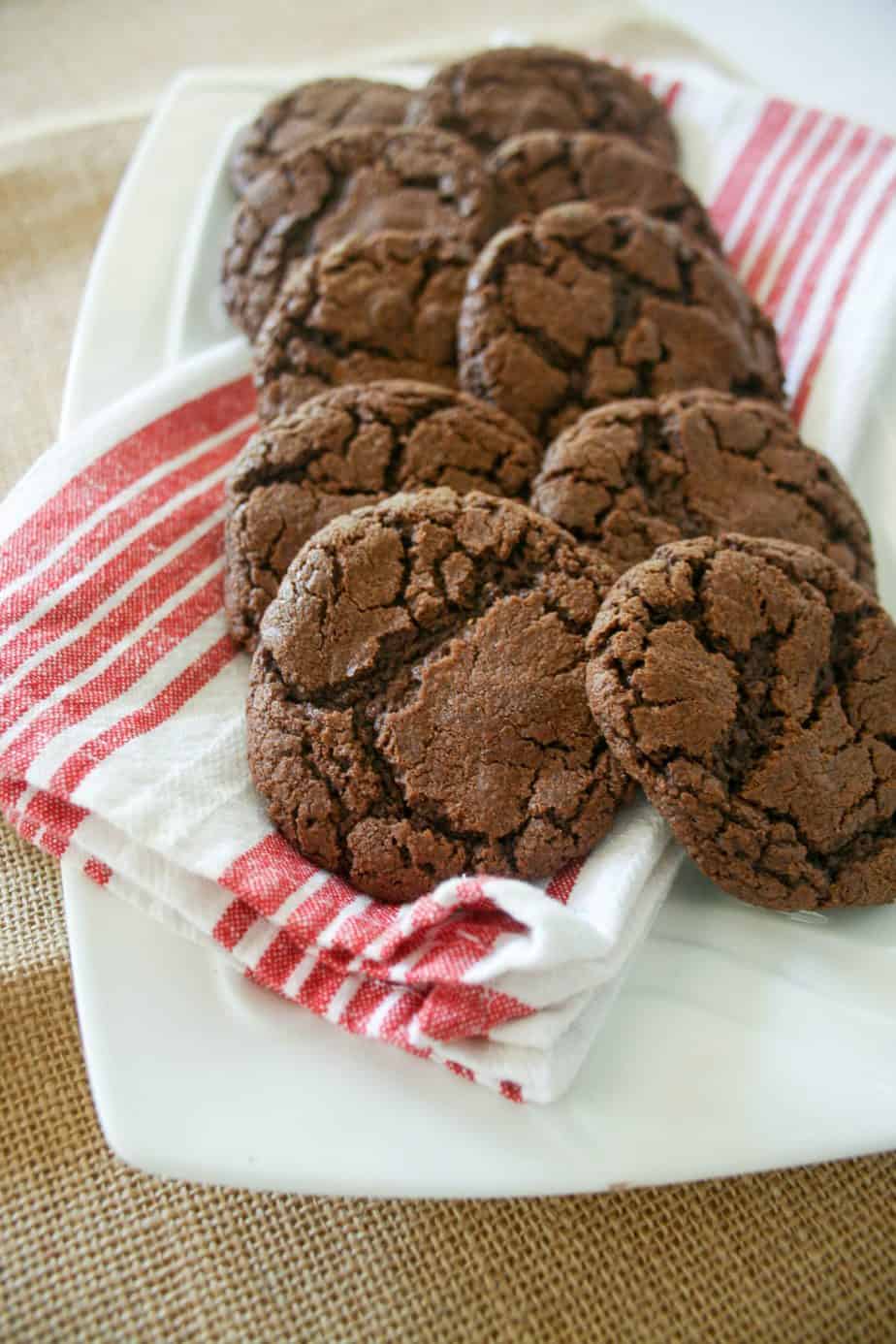 4 Ingredient Nutella Cookies