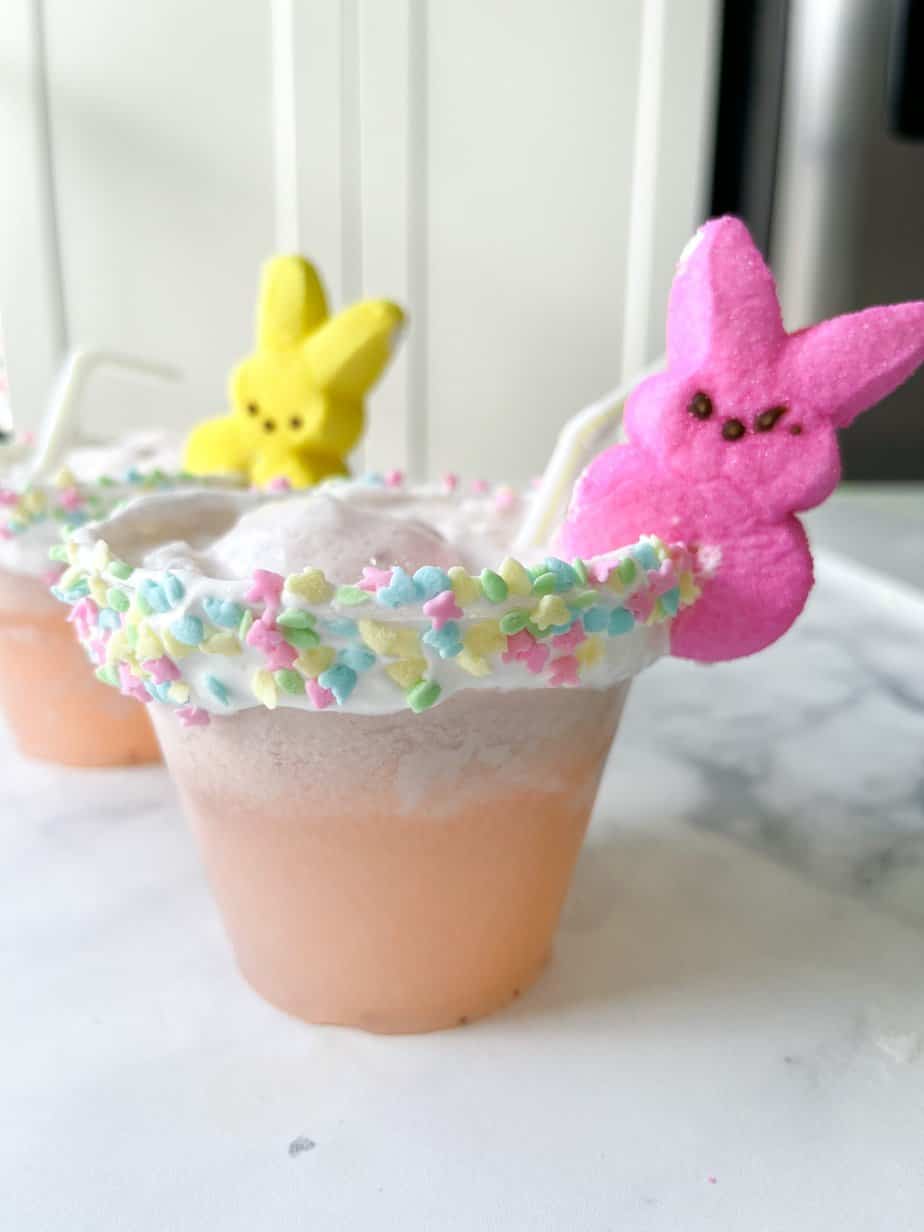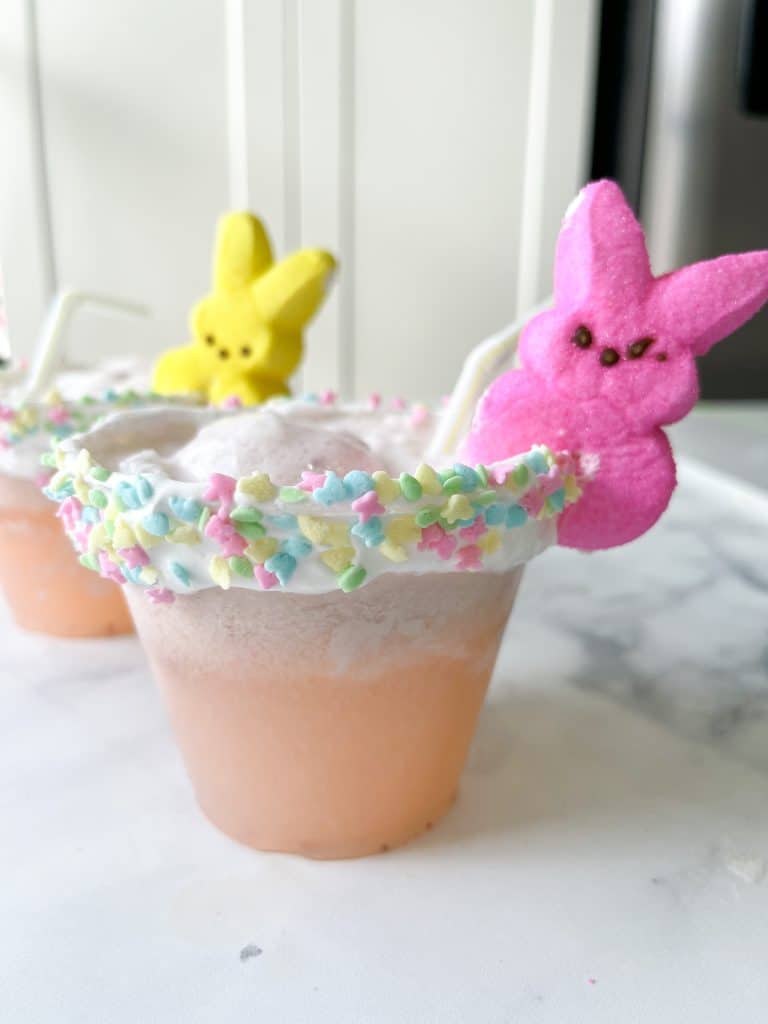 A simple and easy Strawberry Lemonade Punch for any occasion!
A refreshing, colorful, perfectly pink Springtime punch that goes perfectly with Easter brunch.
My family has a longtime family recipe for punch but we always make it for Thanksgiving and Christmas so it really doesn't feel like a Springtime treat.
I wanted to come up with something that is slightly creamier, has that bit of bubbly and is sweet and refreshing.
This one checks all those boxes! It is truly the perfect refreshing drink and we will be making it all spring and summer long!
I absolutely love that I can make a large batch to feed a whole party or just a few cups at a time for my family at home.
How to make this Springtime Punch Extra Special:
Garnish the rim of these cups for extra pizzaz the kids love!
I spread a little cool whip on the edges of my cups and then rolled them in a plate with pastel covered sprinkles to coat the edges of the cups.
Then I used the bunny shaped peeps to add a little finishing touch. I sliced the bottom so I could slide it over the edge of the cup and it worked perfectly.
Serve with a cute straw and you've got a festive, pretty drink! Perfect for a baby or bridal shower, too :)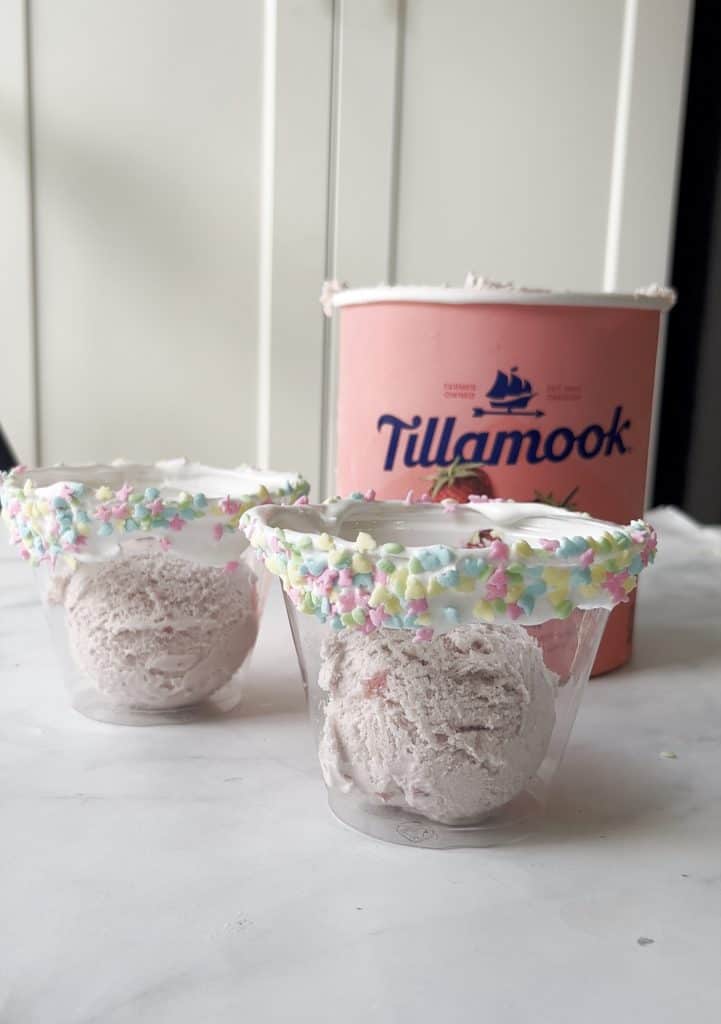 What you will need:
Ingredients:
Strawberry Ice Cream (I used Tillamook because it's extra creamy!)
Strawberry Lemonade
Lemon Lime Soda (I used 7Up)
Cool Whip for the rim
Sprinkles to decorate
Peep Bunnies to prop on the top
Equipment:
Nothing fancy here! All you'll need are 8 or 9oz punch cups and straws!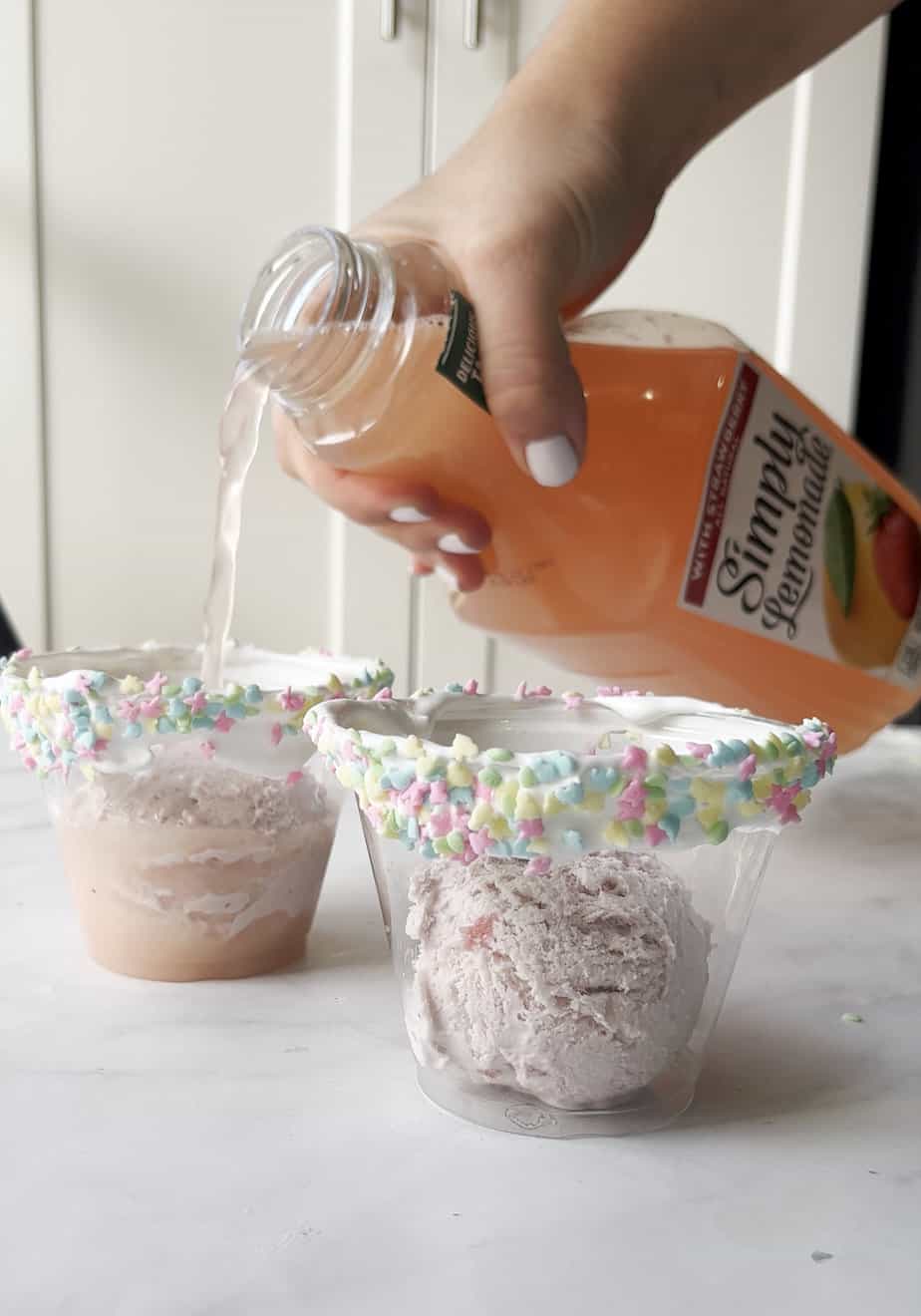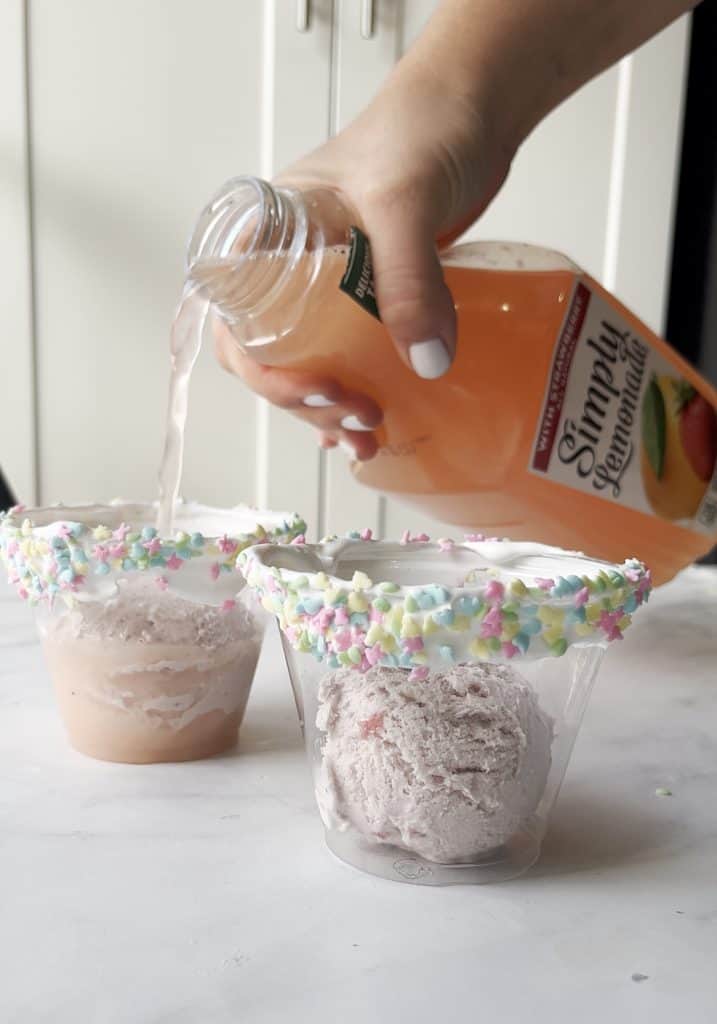 Can I make the Punch in Advance?
It would be best if you make it on the spot so the ice cream keeps the drink cold without needing ice.
If you add ice it'll water it down eventually.
If you absolutely wanted to make it in advance, I would buy extra pink lemonade and make strawberry lemonade ice cubes to use in the punch.
Throw all of that in the punch bowl and then the rest of the ingredients. You can probably make it about an hour in advance if you do that.
Do I have to use ice cream?
Nope!
Ice cream makes it creamiest, but you can use sherbet or any other strawberry ice cream variation you'd like!
Do I need to use 7up?
Any lemon lime soda will do. Ginger Ale also works well.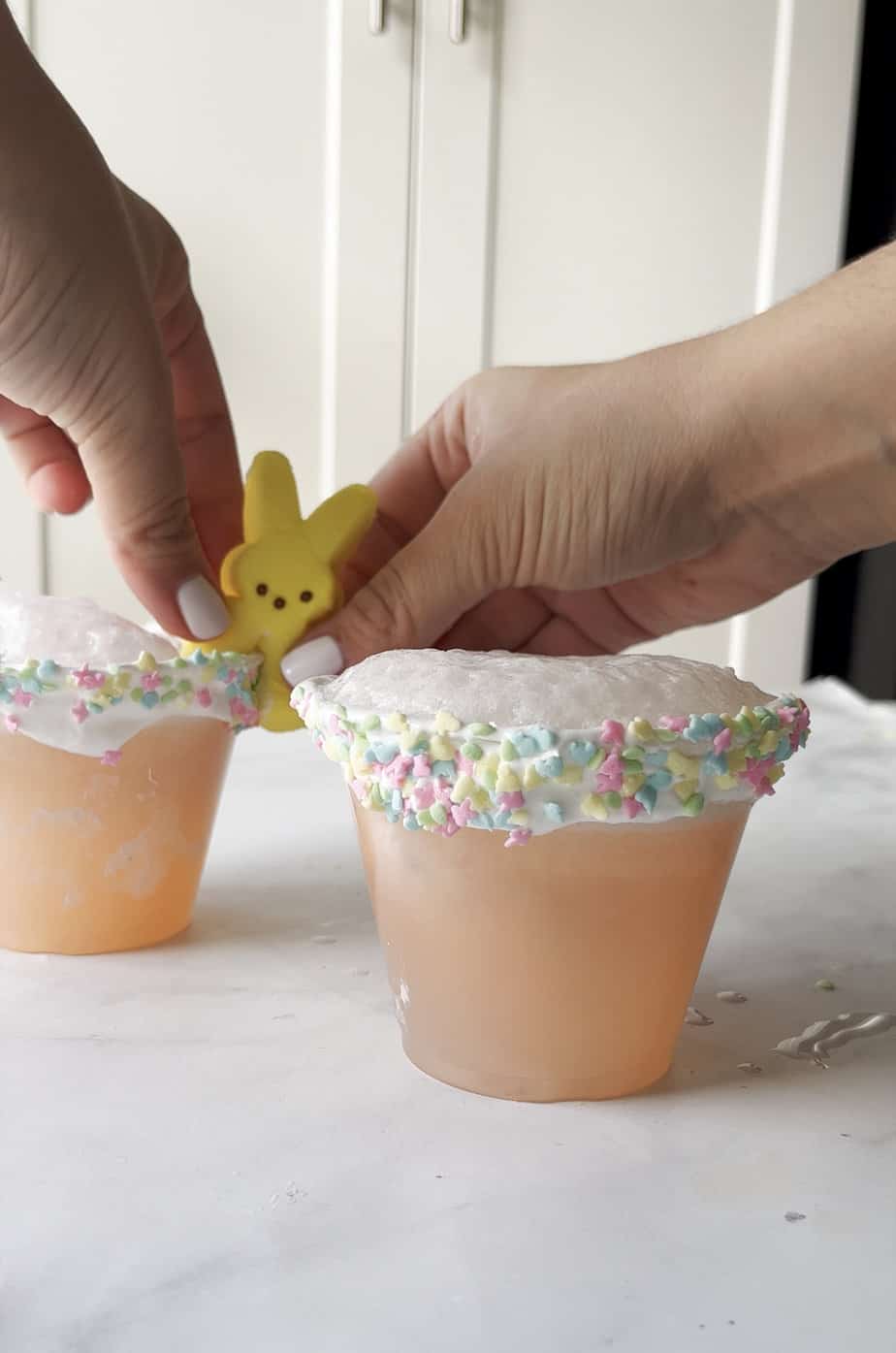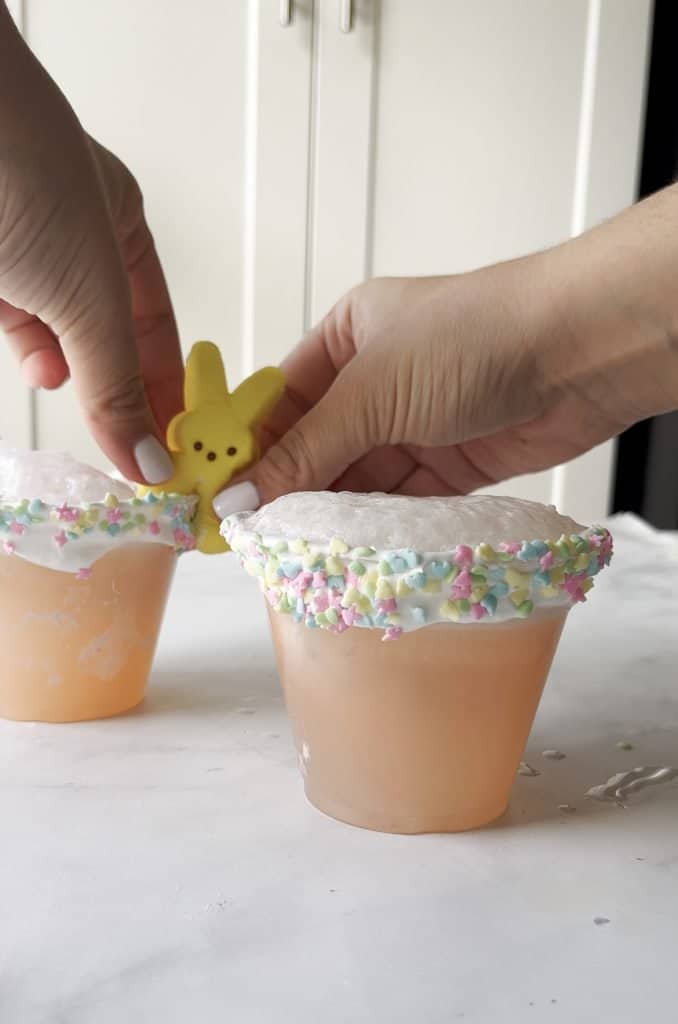 Springtime Strawberry Lemonade Punch
Bubbly, creamy, tart, and sweet. This strawberry lemonade punch is out of this world and oh so simple to make for one or a crowd!
Ingredients
1

gallon

strawberry ice cream

2

liter

lemon lime soda

1

bottle

strawberry lemonade

1

cup

cool whip

optional

1/4

cup

sprinkles

optional

18

peeps

optional
Instructions
If preparing individually:
If adding garnish: spread cool whip around the rim of the cups and press into a shallow dish with sprinkles to coat the edges.

Place a small scoop of strawberry ice cream at the bottom of each 8-9oz punch cup.

Fill halfway with strawberry lemonade and the rest of the way with the lemon lime soda.

Slice the bottom of a bunny Peep and rest it on the cup. Stir and serve with a straw.
If preparing in a punch bowl:
Add scoops of ice cream to the bottom of the punch bowl.

Pour in all of the strawberry lemonade and lemon lime soda. Stir so the ice cream melts a bit.

Garnish the rims of the cups if you'd like and then serve.
If you enjoyed this Springtime Recipe, you might also love these: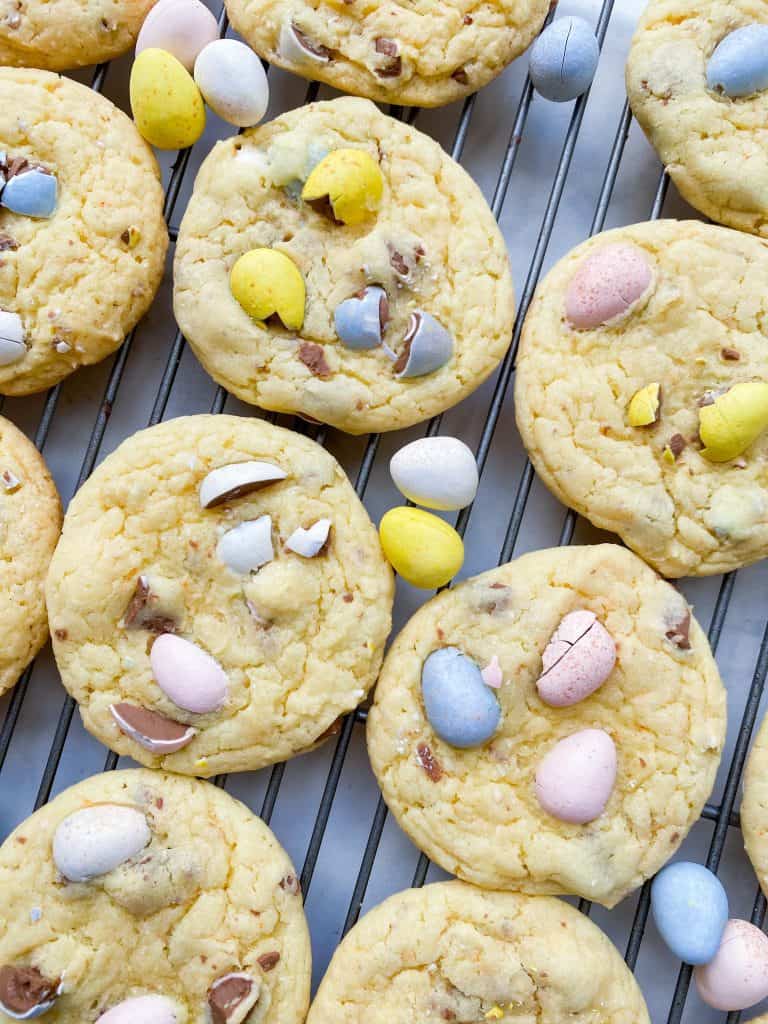 4 Ingredient Cadbury Egg Easter Cookies