How loved are classic Oatmeal Cookies in your house?
Oatmeal cookies were a regular homemade treat in our house growing up! My mom had this big book of 1000 cookie recipes and only made one out of it- oatmeal cookies! haha
We tried other recipes in there, but none were quite as good. After years and years of making the recipe, she tweaked and altered it until it was just perfect.
The original had too much butter (is that even a thing?!) and would cause the cookies to spread into a big mess on the baking sheet! The egg whites were just slightly beaten, but we realized if we whipped them more, they would hold the cookies together better.
The recipe is one that everyone loves and my favorite part is that it is ready with basic ingredients that I always have on hand. Not to mention they are ready in 15 minutes tops.
So easy, and so delicious. Whenever I get a craving for oatmeal cookies, I come back to this recipe. I never try anything new!
What's your favorite type of Oatmeal Cookie?
I especially love them when they've cooled down and the caramelized edges are a bit crunchy. The insides always stay soft and chewy and they are sooooo good!
As a little girl, we'd always make a big batch of these and take them with us on road trips. They keep perfectly well in a Ziploc for days (if they last that long!)
I shared a picture of them on my instagram today and so many of you asked for the recipe, so I decided to hop on here and share! Hope you all enjoy them!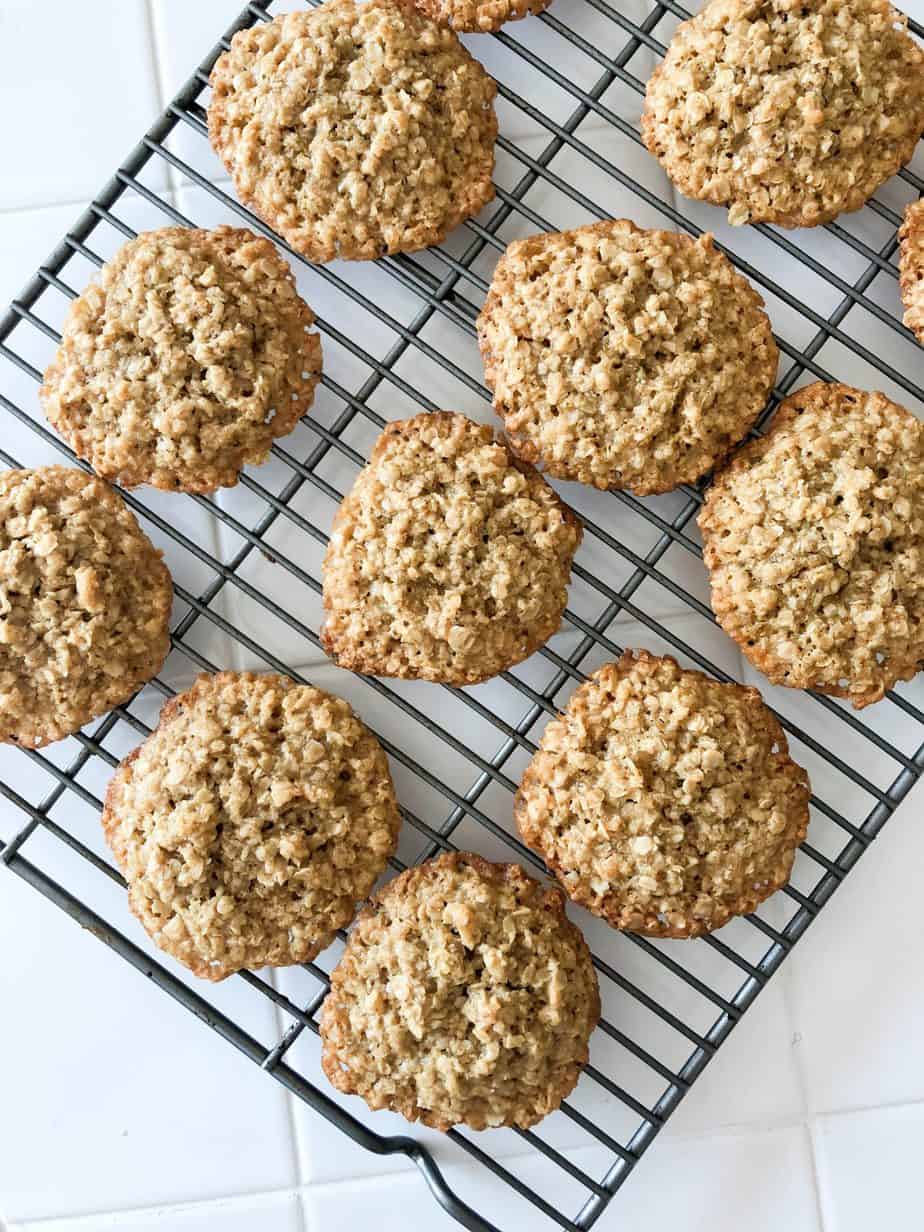 Flavor adjustments & Add ins for the BEST Oatmeal Cookies…
I love making a good cookie even better! And although this cookie is absolutely perfect as it is, there is always room for a little extra perfect. Am I right?
Okay so for adjustments… if you want these cookies to have an even richer caramel flavor, brown the butter. It takes a little longer, but it's so worth it!
To brown butter:
If you have a light colored pan, you're going to want to use it! It'll help you see when the butter is turning golden.
Slice your butter in thin pieces and spread them in the pan so they melt at the same time. Simmer on low heat and stir often with a wooden spoon.
You want to keep an even heat on it until it browns without it burning. Believe me, you'll KNOW if you've burnt it. You'll smell it. Gross.
Keep stirring until the butter turns golden brown, usually about 5 minutes or so for one stick. Once it has turned brown, remove from heat immediately.
At that point, add in the oats and brown sugar, stirring until the butter has incorporated with it all. You can then place it back on the heat to cook with the oats and sugar for a little longer as the recipe says.
The reason you want to remove it from the heat is because you'll burn the butter if you keep it over the heat while mixing the oats and sugar in. You want it to stop cooking by adding the room temperature ingredients.
It's a little more tedious, and totally not necessary. But think of it as a little splurge when you have the time.
Add ins:
Well, everyone on Pinterest has been posting the pics of their cookies with add-ins and I can't get enough! The most popular are:
~raisins
~chocolate chips (my favorite!)
~Nuts (pecans are my favorite kind, but walnuts, chopped almonds or macadamias work well too!).
~M&Ms
~cranberries (this is a nice festive touch during the holidays)
~dates
~sprinkle of cinnamon
The options for add-ins are endless. If you come up with something else, let me know in the comments below. I'd love to try it next time!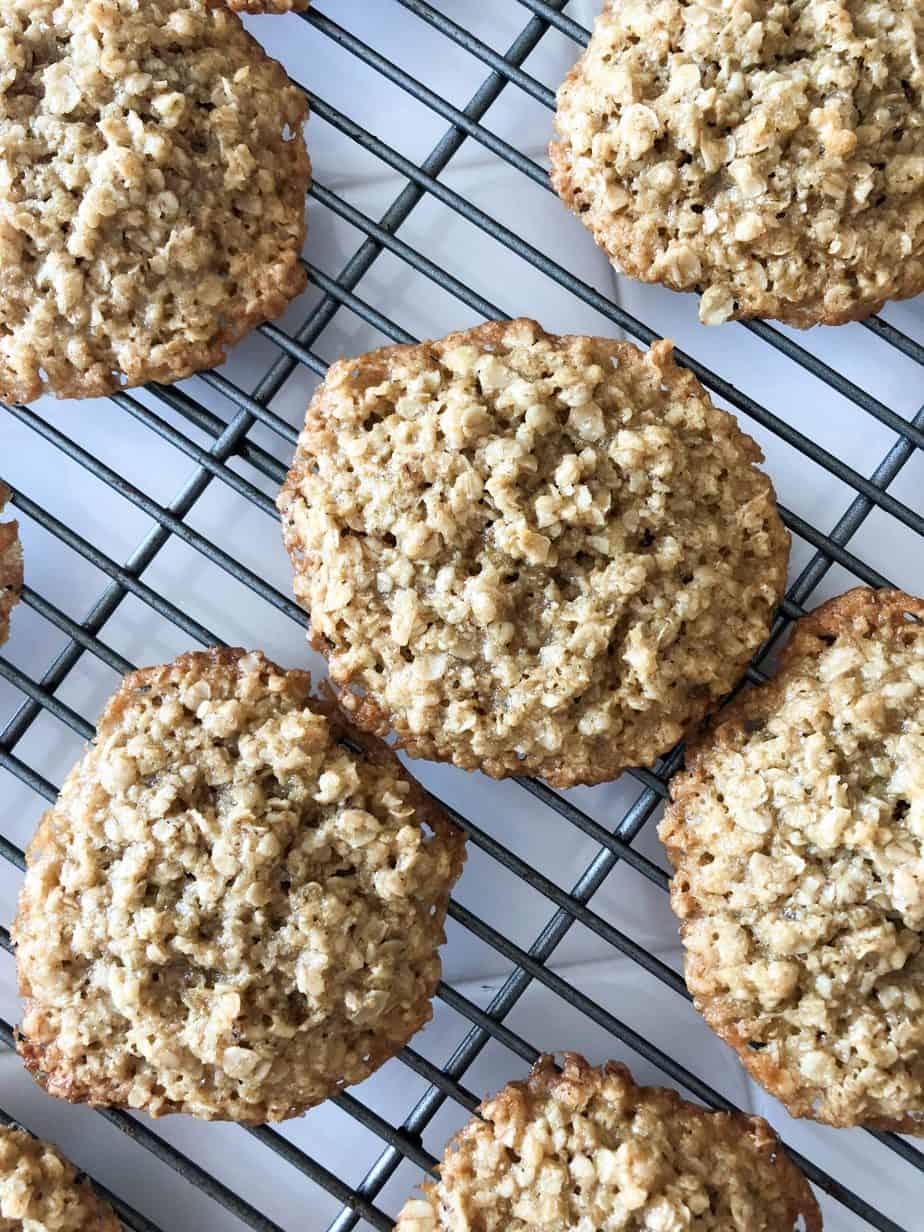 If you make this recipe, be sure to tag me on Instagram or hashtag #toeatdrinkandbemarried. I'd love to see what you make! ?
15 minute Oatmeal Cookies
Ingredients
1/2

cup

butter

1

cup

packed light brown sugar

2

cups

quick cooking oats

2

large egg whites
Instructions
Preheat oven to 375 degrees and line two baking sheets with parchment paper.

In a large saucepan over medium heat, melt the butter.  Add the brown sugar and oats, stirring and cooking for about 2 minutes.  Remove from heat and allow to cool a bit.

With a KitchenAid or hand mixer, beat egg whites until stiff, but not dry.  Add to cooled saucepan with oats mixture and stir until combined.

Using a mini cookie (or ice cream) scoop, place cookies about 2 inches apart on baking sheet.  Do not flatten, they will flatten themselves in the oven.

Bake for 7-10 minutes or until edges are light brown.  Remove from oven and allow them to settle a bit before transfering to wire rack to cool completely (if you remove them too early, they might fall apart).
If you enjoyed these cookies, you're going to love these: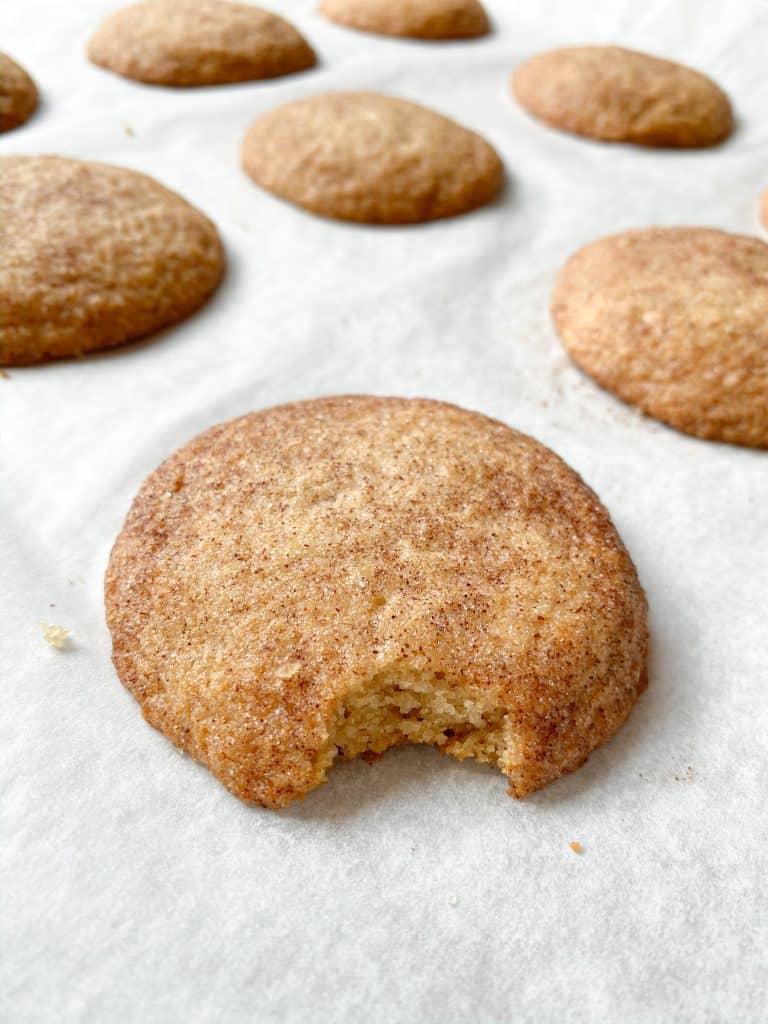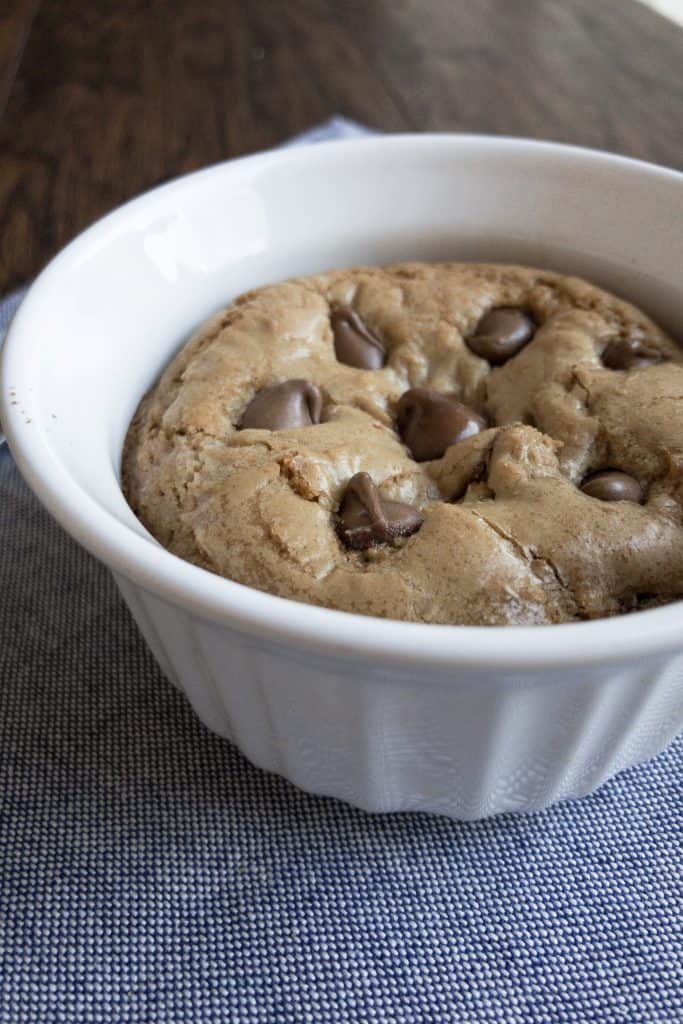 Single Serving Deep Dish Chocolate Chip Cookie
Mom's 4 Ingredient, 15 Minute Oatmeal Cookies